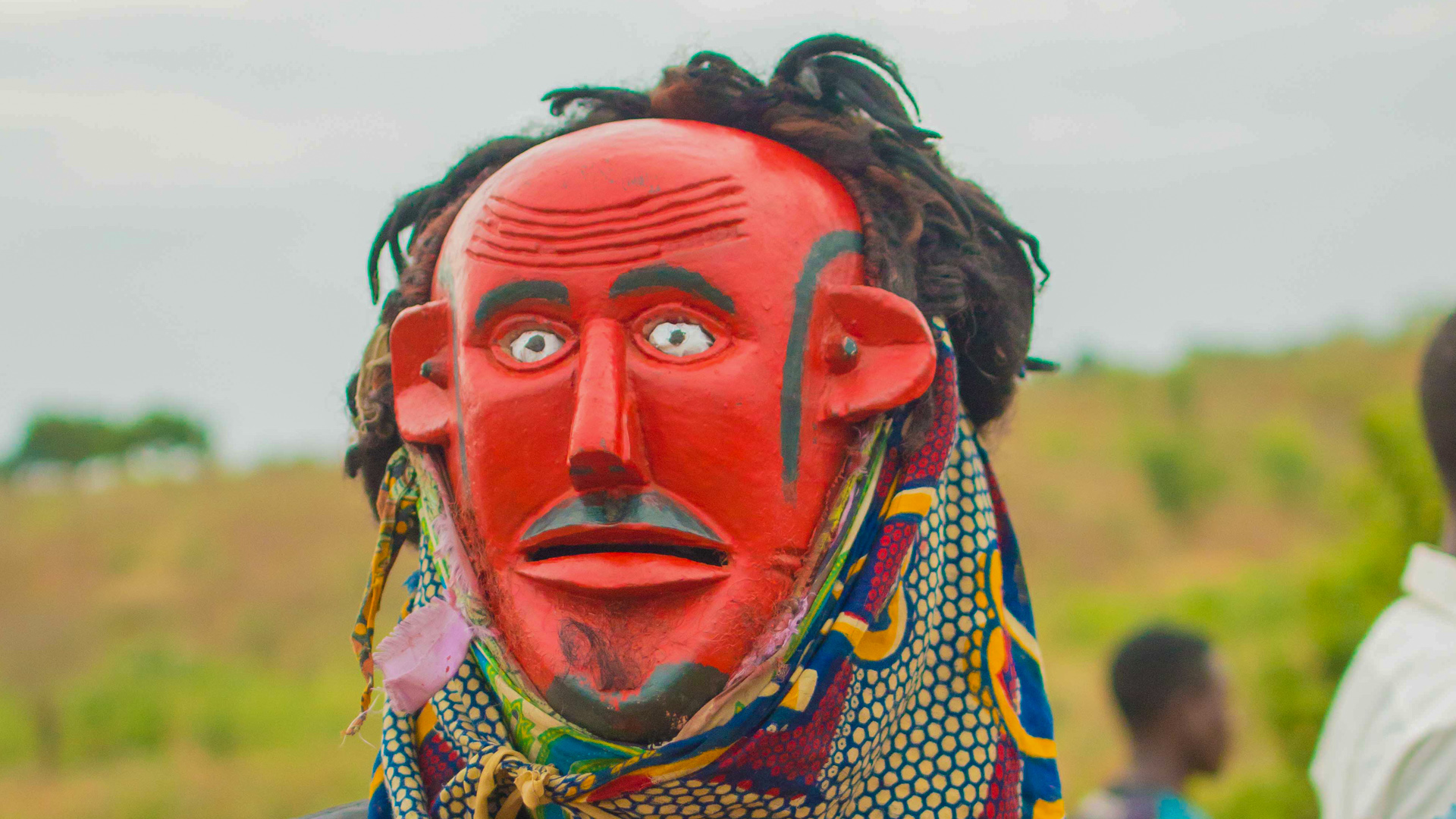 Cultures & Watch Gule Wamkulu
Malawi is a country rich in the different cultures of its diverse population. One of the most unique and interesting cultural events that attracts a lot of interest from tourists and Malawi citizens alike is the Gule Wamkulu. The Gule Wamkulu is performed by the Chewa and Mang'anja tribes and is associated with heavily carved masks, feathers and skin paint. It is an important event in Malawian culture.Gule are considered to be in 'animal state' when they are dressed in such attire, and are not to be approached. The word Gule Wamkulu is also referred to "Chilombo" thus people run away upon sight.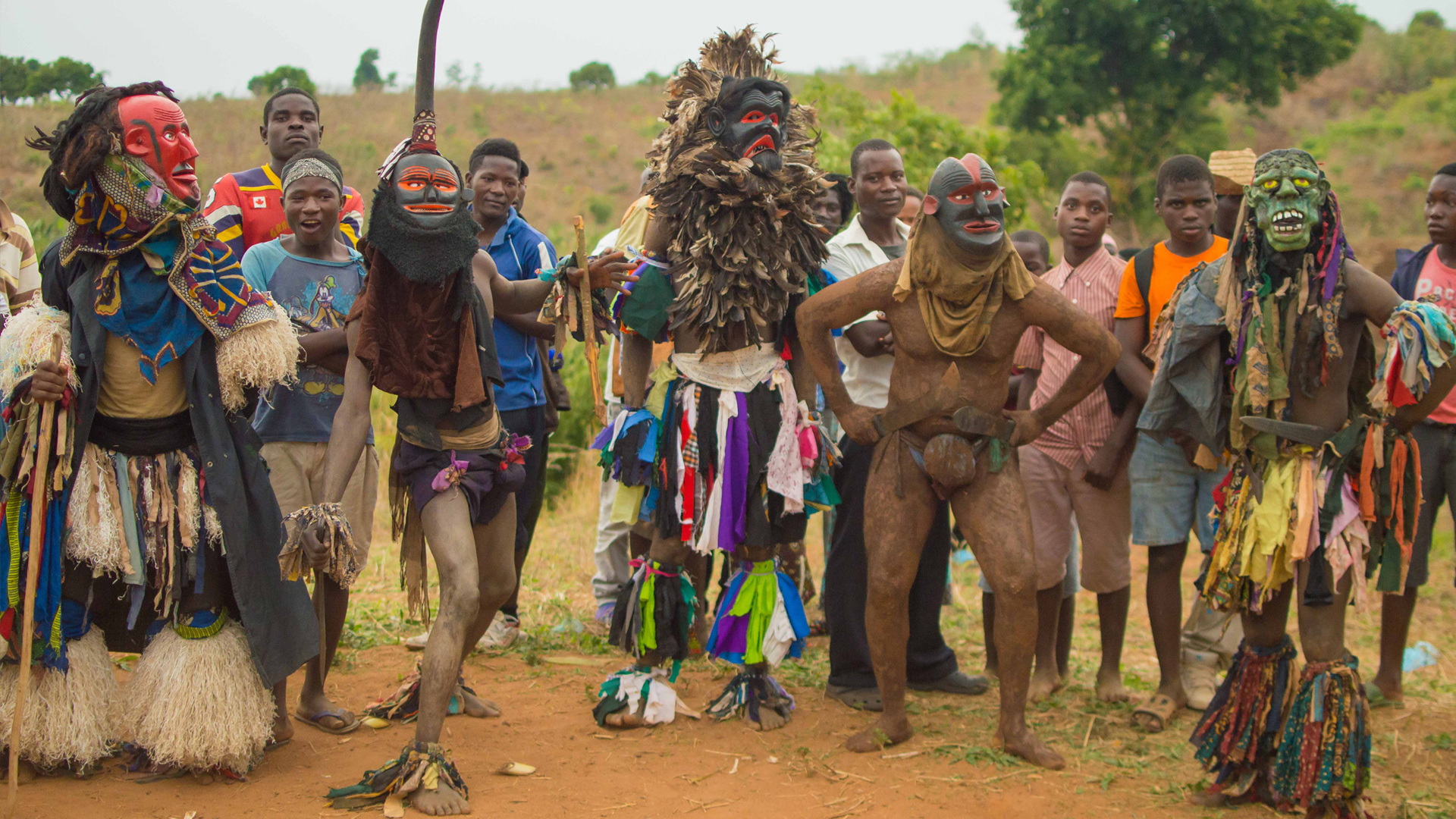 Generally, it is best to avoid Gule in informal situations. In their animal or ancestral state, they are unpredictable. Gule Wamkulu", literally meaning "big dance", have become a sort of title for secret societies of traditional Chewa religious practices. The Gule Wamkulu ceremonies consist of formally organized dances to admire the remarkable physical abilities of these individuals – considered to be adept at their dance as a result of their spiritual state. Informally, Gule Wamkulu, or "Gule" is a term associated with anyone who participates in the rituals of these secret societies. This is seasonal and usually happens in July. The Gule themselves are initiated through formal ceremony into this society. If one has the misfortune of passing a Gule on the road, traditional behavior consists of dropping a few coins for the Gule – never handing them the money directly for fear they will grab you and take you to the cemetery for ritual purposes.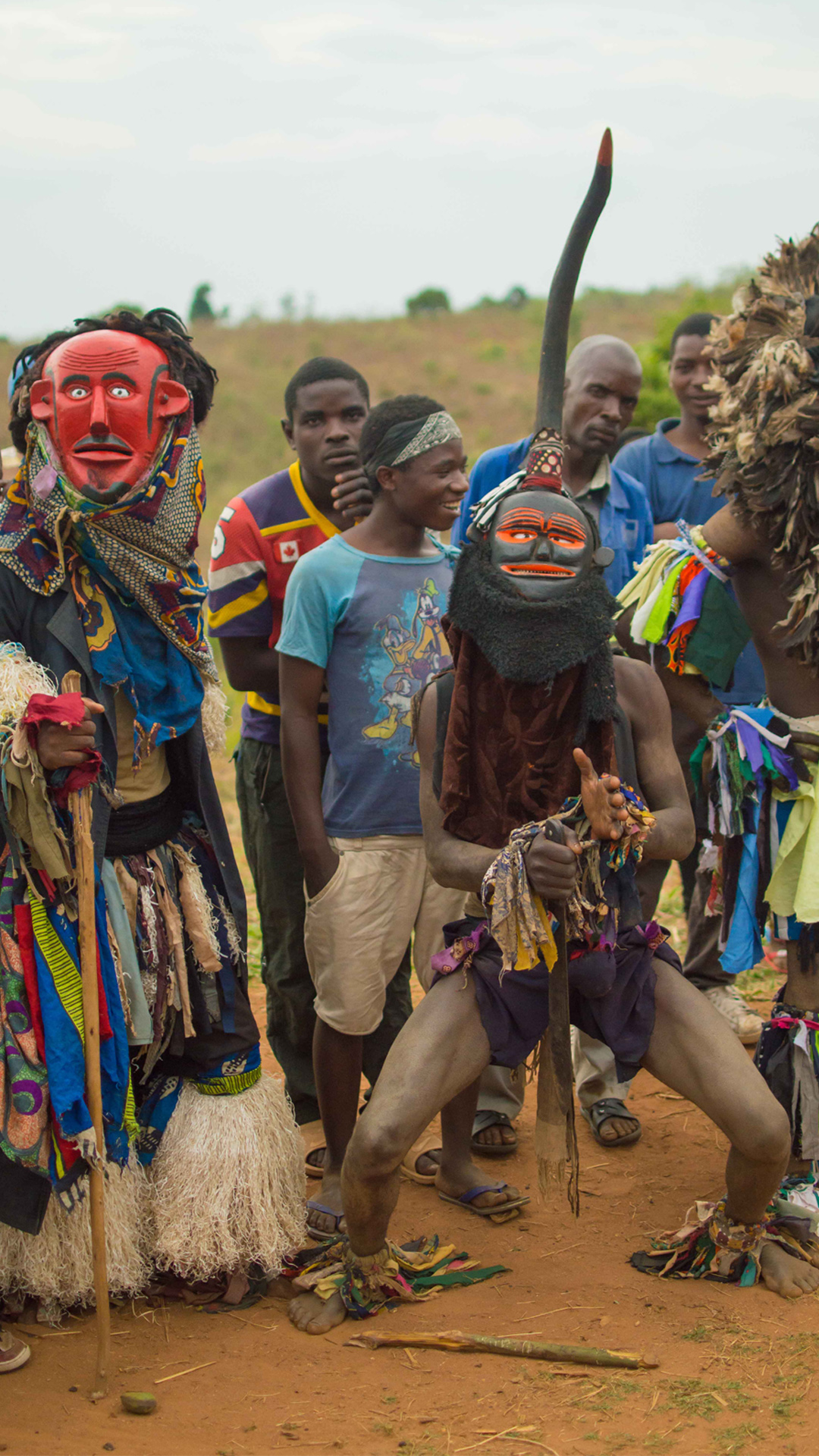 The harmonies and melodies in Gulewankulu have always fascinated ethnomusicologists and anthropologists as there is no specific musical construction and annotation. It has proved to be difficult to transcribe and annotate this music using the western musical elements of writing music.
Gulewankulu has a number of characters which include: 
Namalocha, Kuipakuombola,Gandali, Chimbano, Dzimwe, Chinkhombe, Mayino, Chadzunda, Maria, Chilembwe, Nyolonyo, Makanja, Nyamandondo, Mwamuna wa chilonda, Kan'gwin'gwi, Mkango, Njobvu and Kasiyamaliro among many others.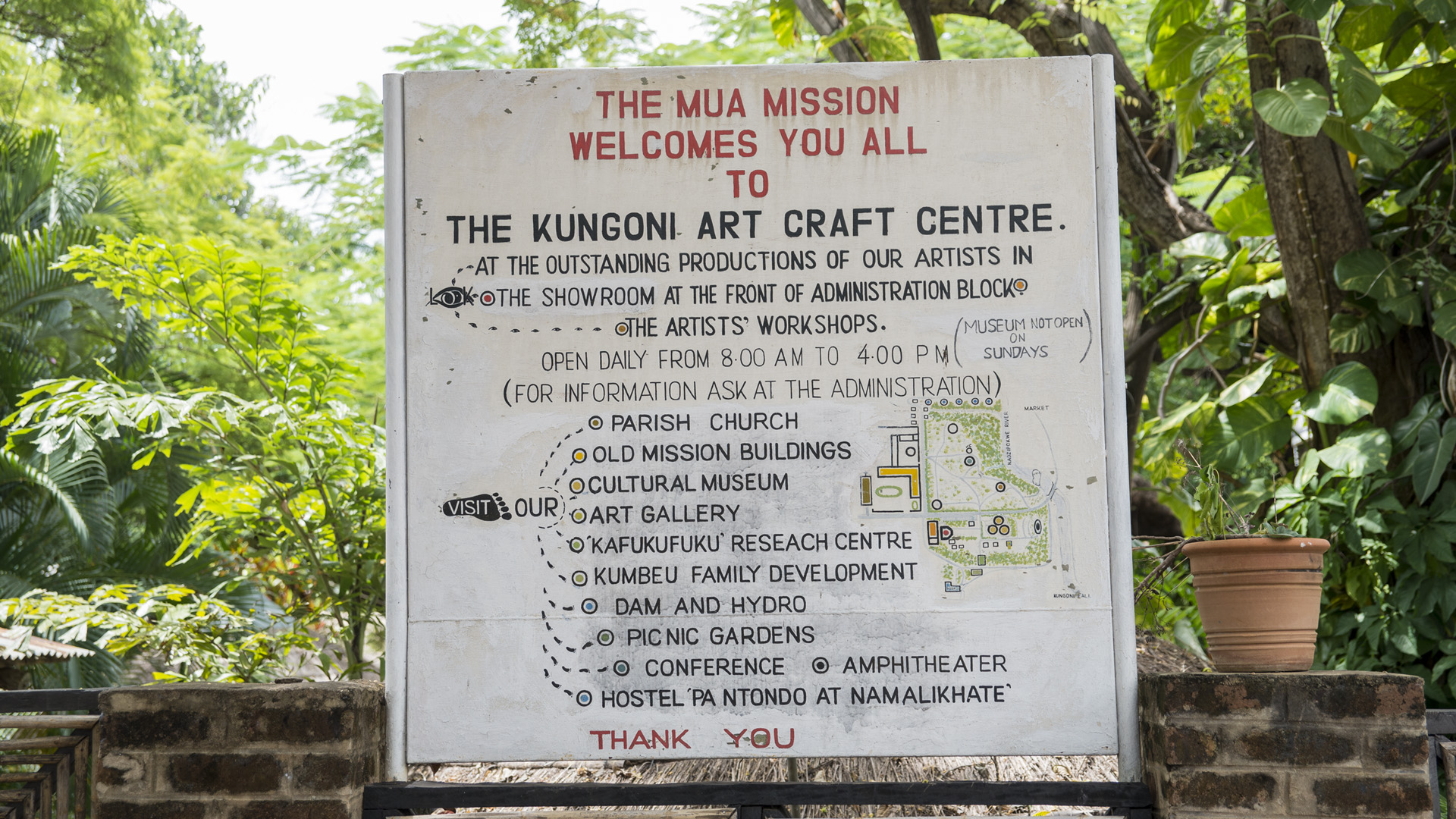 The Kungoni (also spelled KuNgoni) Centre of Culture and Art is a non-profit organization located in Dedza, Central Region of Malawi. It was established by a Canadian White Father, Claude Boucher in November 1976, and construction of the Chamare Museum began in 1991. It opened to the public in 1999. It has grown into a world recognised centre of cultural information and art training. Fr Boucher is still actively engaged in directing the Centre up to date.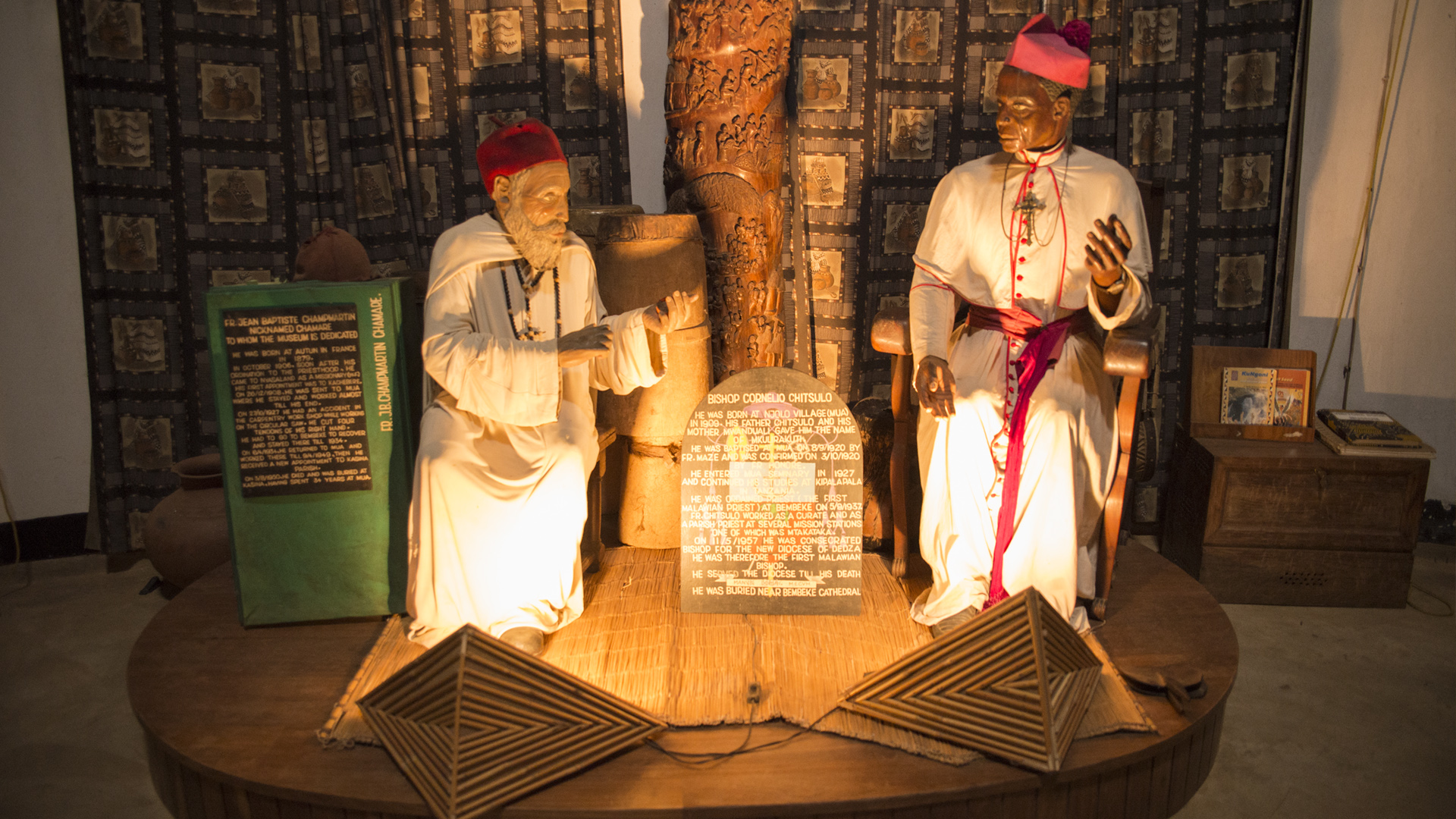 The Chamare Museum is a highly acclaimed centre which displays and interprets the history, material culture and spiritual heritage of the tribes of Central Malawi, and their interaction with Christianity and Islam. It also has a centre for wood carving and other crafts, art shop, gardens and animal sanctuary. A programme of residential courses on local cultures and demonstrations of local song and dance are also available.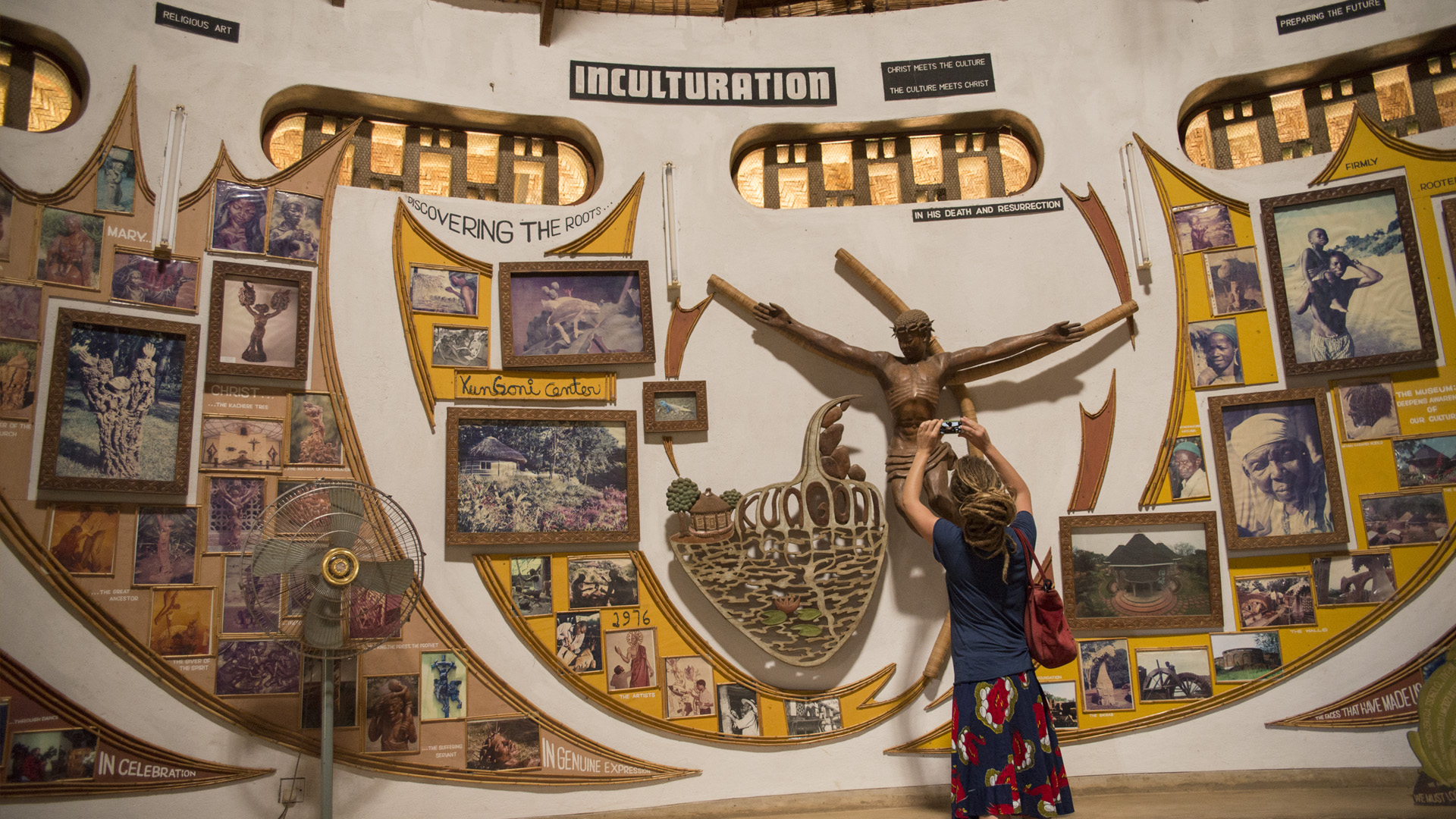 The centre prides itself in its unique reconstruction of village life, masks, text and images. The museum describes the Chewa, Ngoni and Yao cultures and their interaction with Islam, Christianity and each other. The Museum's collection of over 400 Gule Wamkulu masks is without parallel in the world and showcases just how richly endowed the Centre is with the country's cultural artefacts.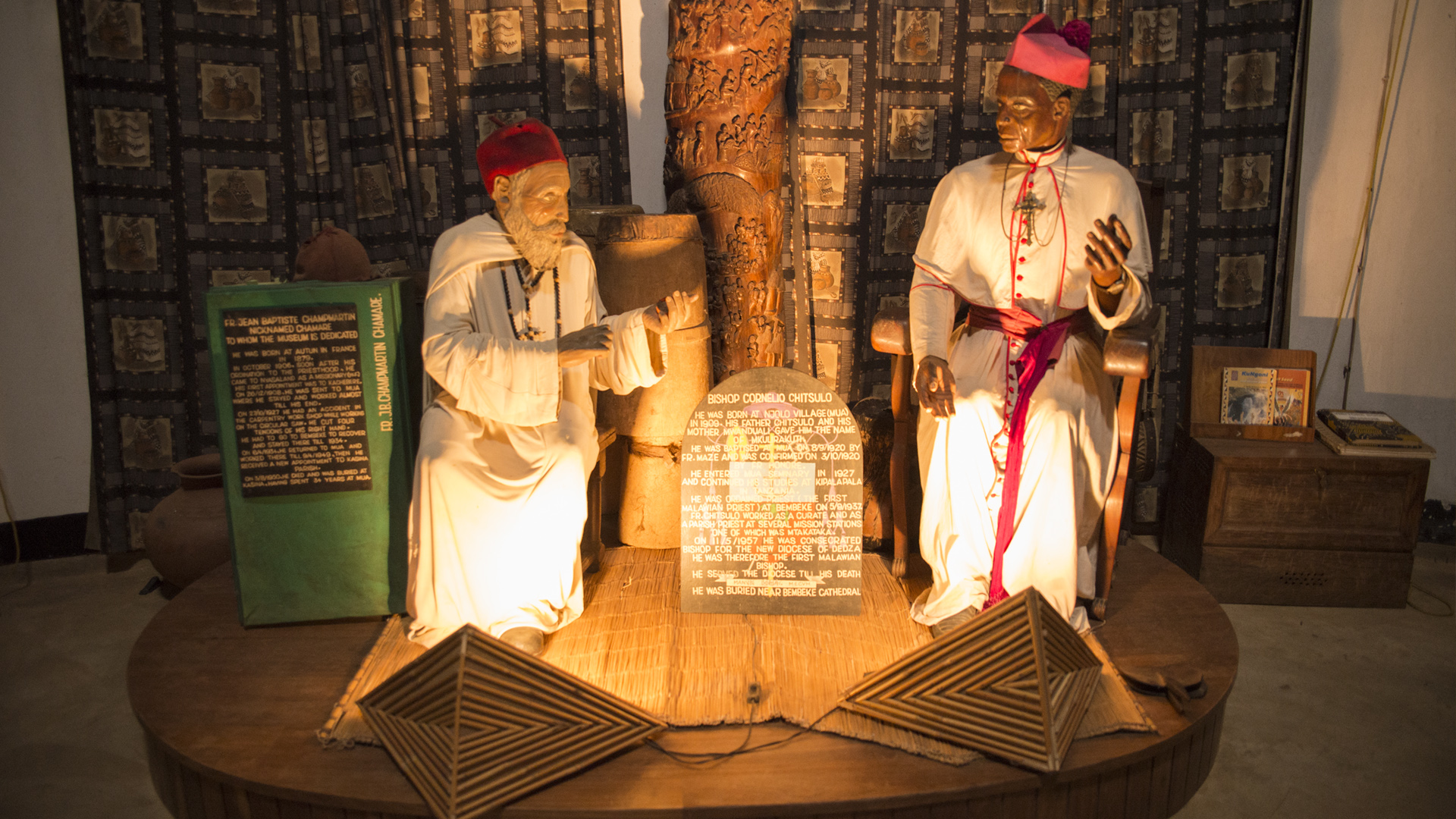 At the carving centre, experienced wood carvers train new recruits. Over the years, more than 100 carvers have been trained. Some continue to work at Mua while others have set up independent businesses in other parts of Malawi. Carvings of all sizes and types depict a wide range of secular and religious themes. The Centre has a reputation for the standard of its work and pieces are in collections across the world.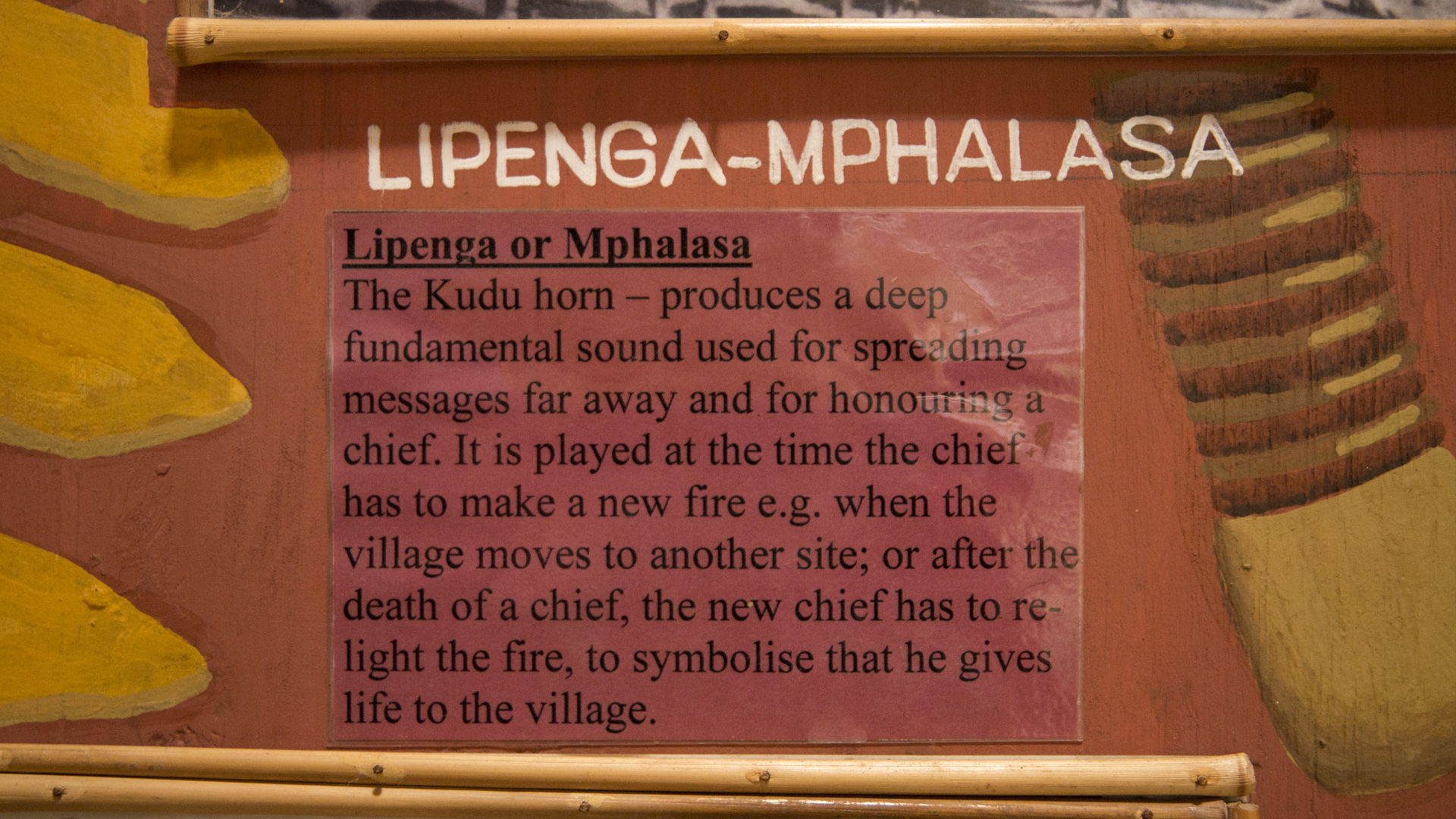 To ensure that the centre's visitors immerse themselves fully in the cultures on show, the centre offers different courses to help participants to understand and share information about local culture, promote pride in its heritage, and acquire a deeper knowledge about past and present day Malawi. Courses of generally 3-4 days long are available to groups or individuals. Together with the courses, cultural programs are on offer as well and these are presented in a selection of traditional dances and songs from the Chewa, Ngoni and Yao cultures. These are performed in traditional regalia, researched and recreated by the Centre, making the performances authentic and true to tradition.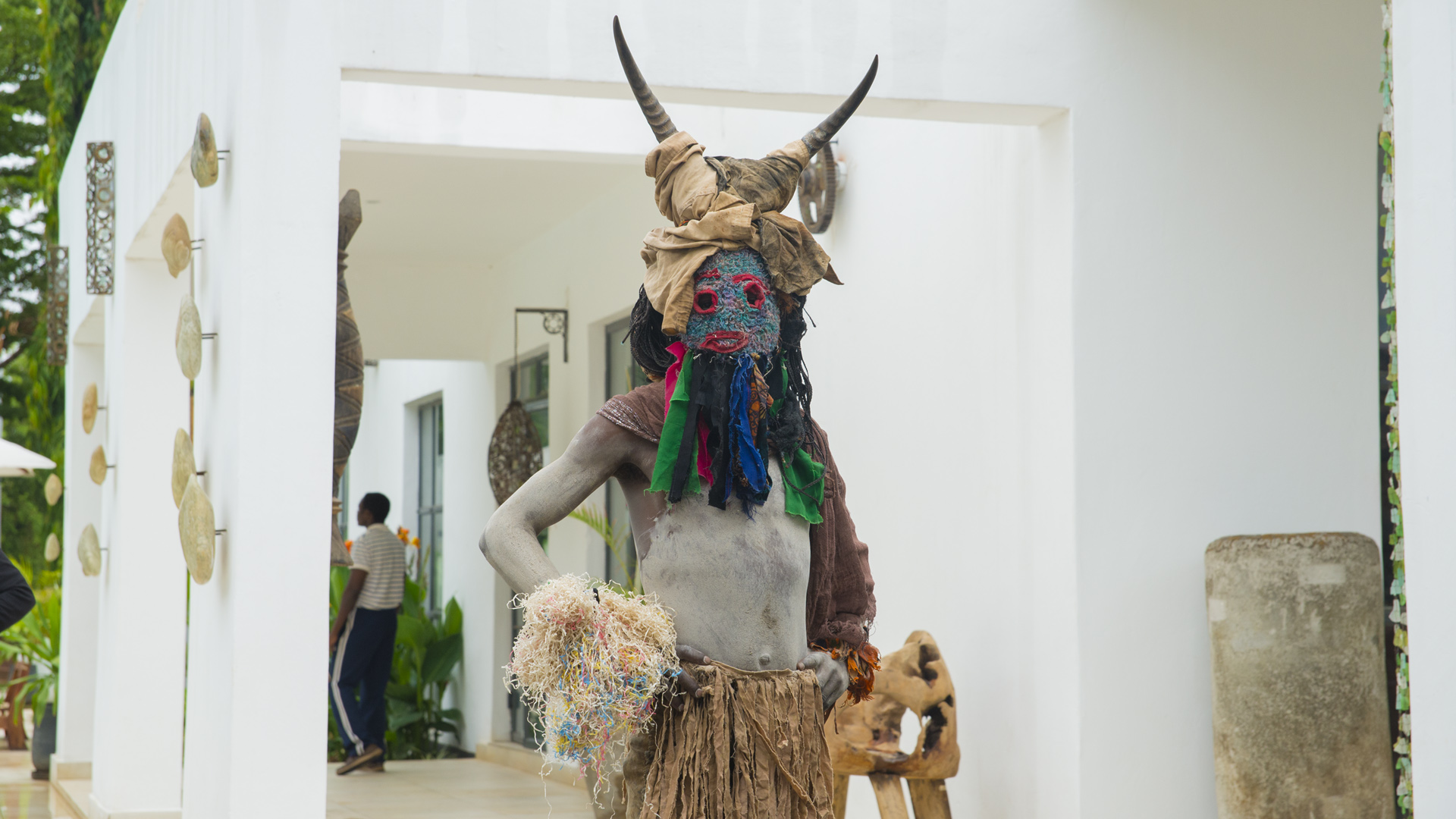 A visit to the Centre is therefore a truly wholesome cultural experience topped by none other. A must visit when one travels to Malawi.
Tags