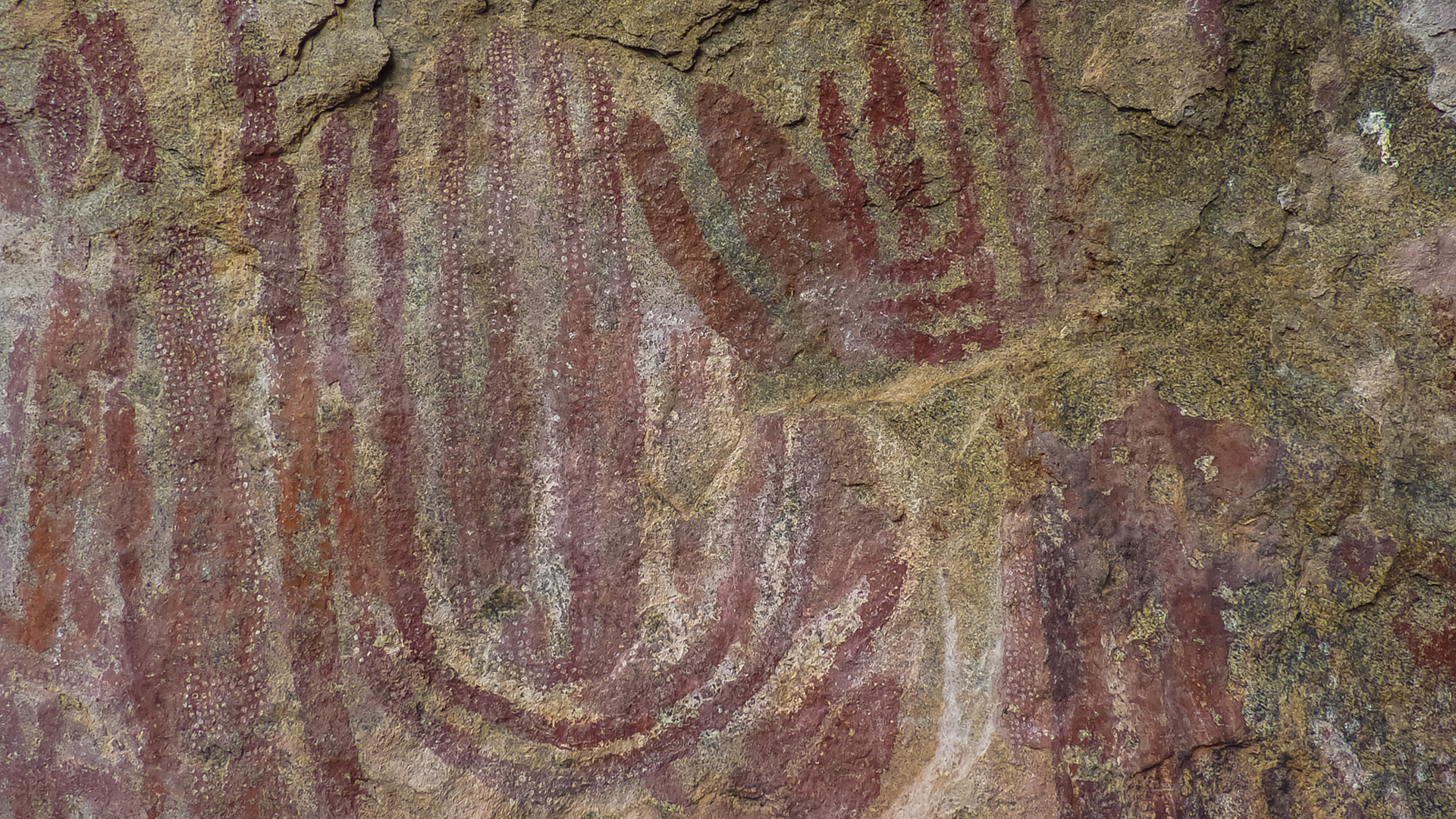 Where swallows fly
The hot, dry earth was lying bare waiting for the first of the November rains to bless the season's planting. The swallows newly, arrived from the north in anticipation of rain and an explosion of insect life, swirled and swizzled around us on the 25 minute climb to the rock shelter on the hill that bore their name – Namzeze.
Our destination was the most remote of the rock painting sites. The effort needed to get there has probably saved it from the reported vandalism at other more accessible sites.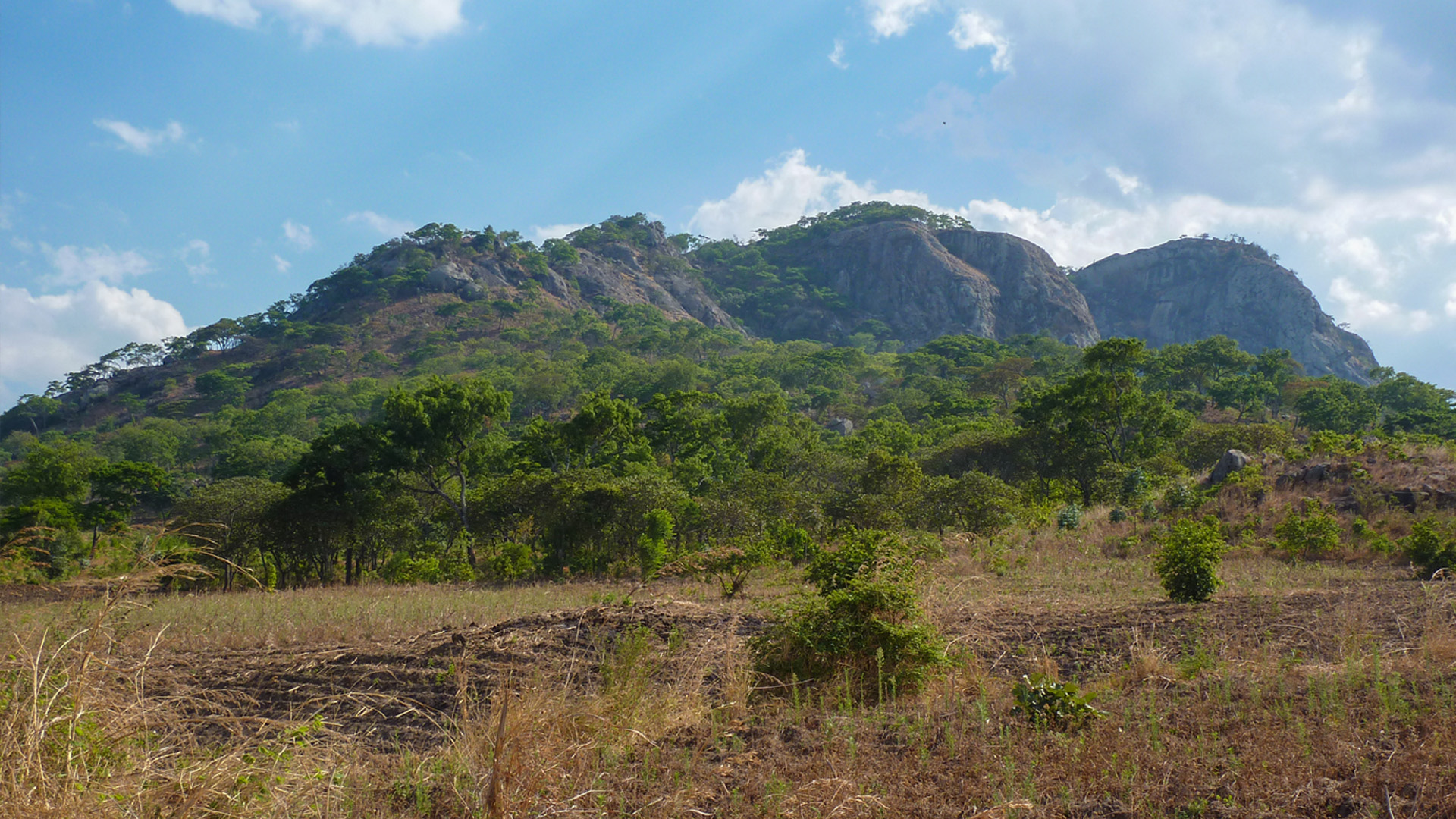 Nanzeze
Most Malawians are unaware that the rock paintings in the Dedza area comprise a UNESCO World Heritage Site – one of only two in Malawi, the other being the well-known Lake Malawi National Park.
There are no guiding signs from the main M! road at the turn-off a few kilometres north of Dedza nor along the well-maintained dirt road.leading to the site. The Department of Culture has made some effort to prepare a track to the base of the hill and a footpath to the site. The track is not well maintained although it is motorable by four-wheel-drive vehicles or carefully driven saloon cars. It is advisable to take . a guide. Our excellent guide, Gift, was provided by Dedza Potteries where he is otherwise employed making figurines.
We chose to leave the car at Nchopa Village and walk the track.
Nothing had prepared us for the impressive size of the rock shelter. Here and there were diagrammatic red paintings possibly as much as 1,800 years old pre-dating the arrival of the present-day bantu peoples in Malawi.
Our companions, the swallows, may be the direct descendants of birds nesting there thousands of years ago. Modern Malawi man has no such claim. We pay respect to the swallows' prior ownership their ancient nest sites marked by trails of guano mingling with the paintings on the rock face.
Later bantu people have left their legacy, too – numerous white paintings: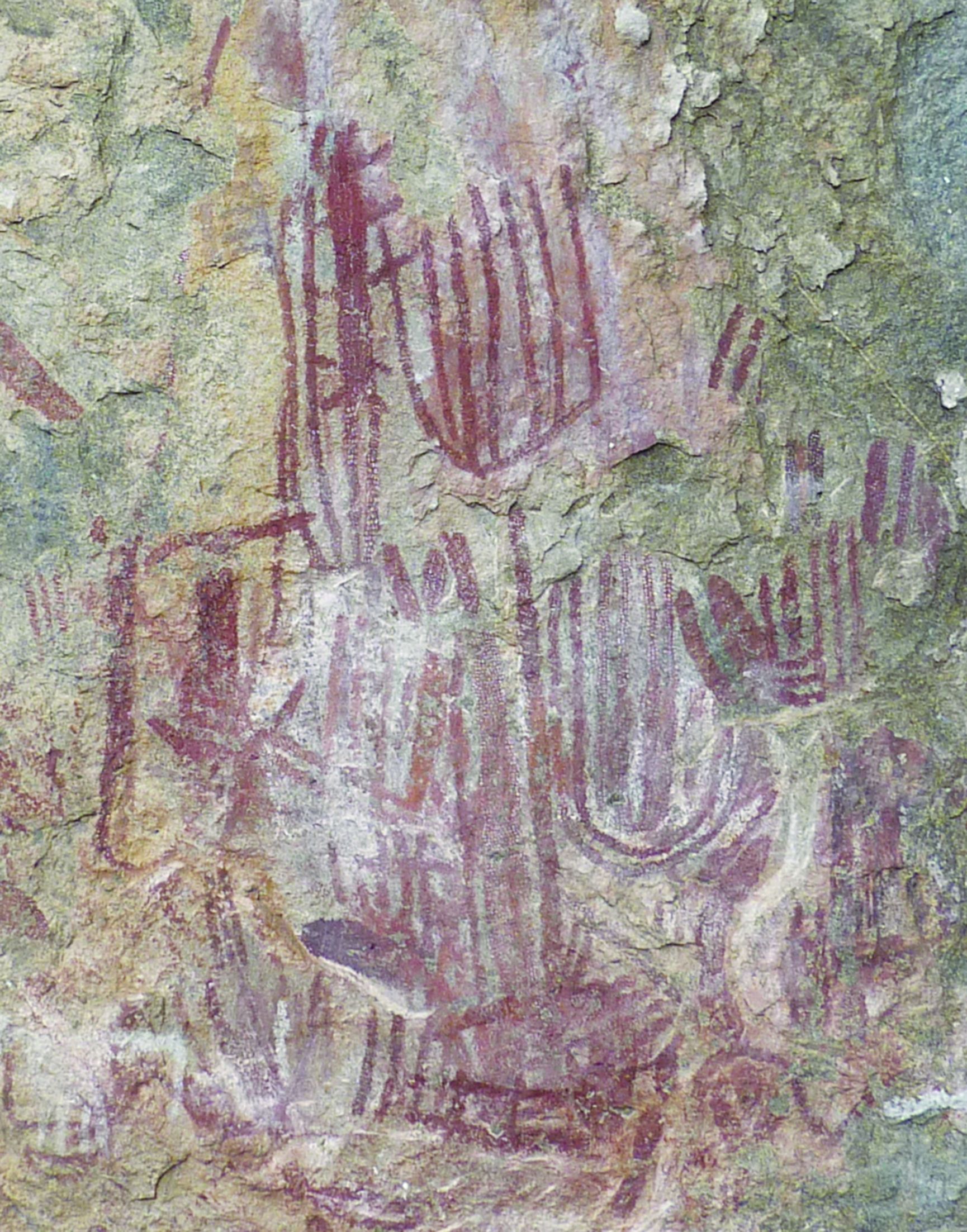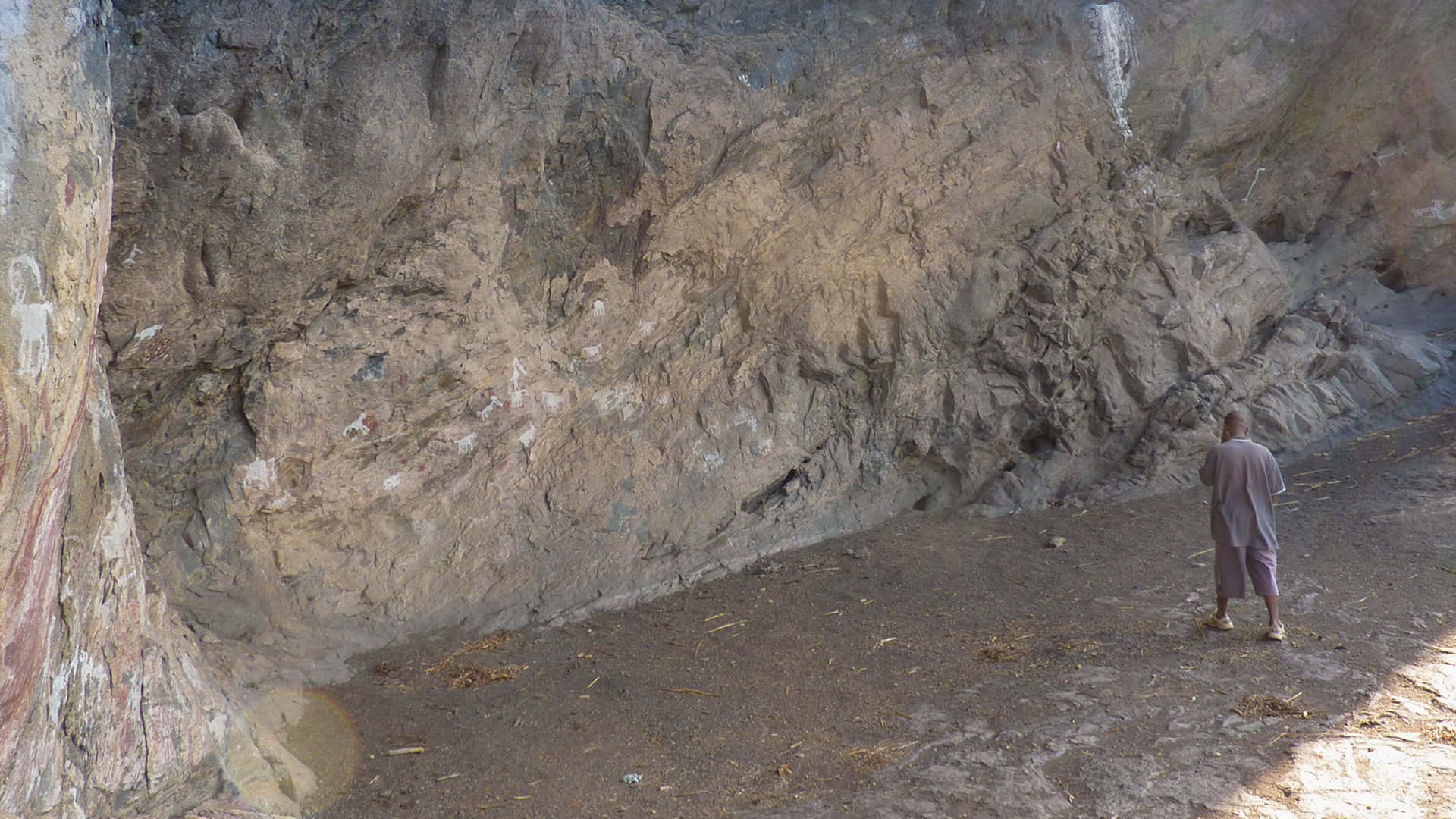 "The symbols in the rock art, which are strongly associated with women, still have cultural relevance amongst the Chewa, and the sites are actively associated with ceremonies."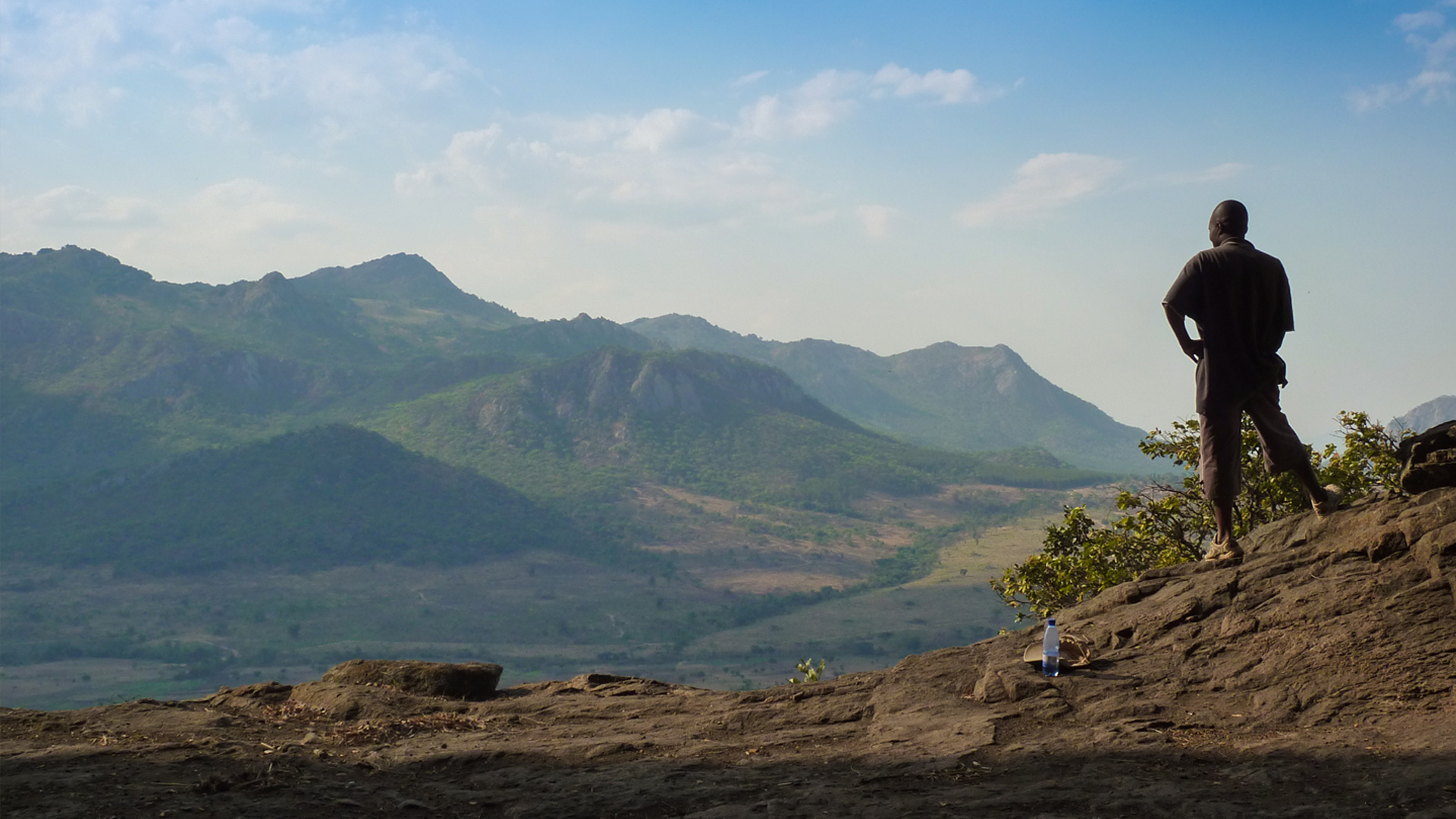 As we stood on the rim looking out over the village fields below and across to the beautiful and impressive Chongoni Mountain, we could think of no more suitable site for ritual – this awe-inspiring natural cathedral.
©All photos and text – Travel Malawi Guide
Tags