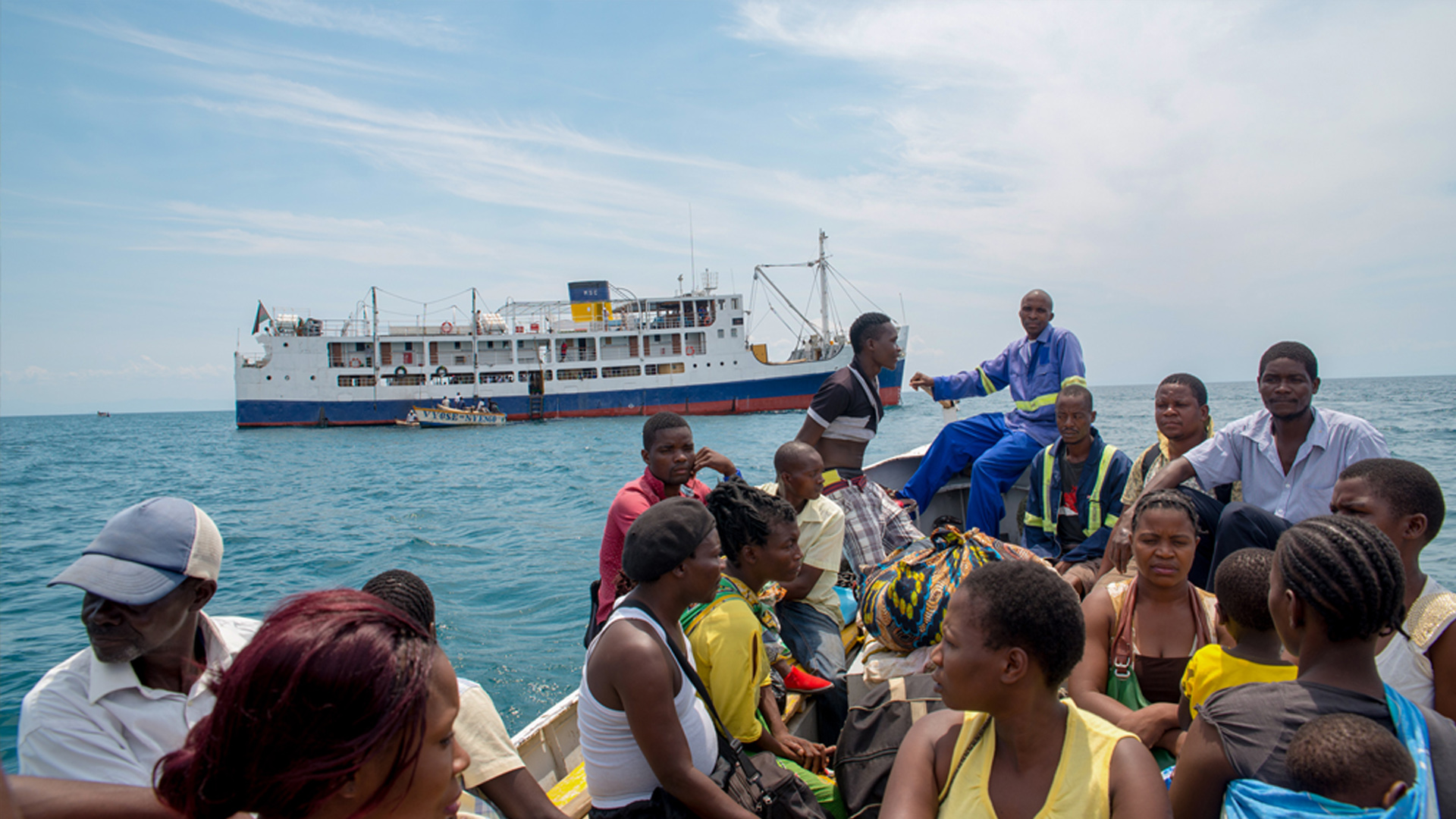 Experience the Ilala
Ilala is a motor ship that has plied Lake Malawi in East Africa since 1951.
She carries both passengers and freight, and calls at major towns on both the Malawian and Mozambican coast, as well as at the two inhabited islands of the lake (Likoma and Chizumulu).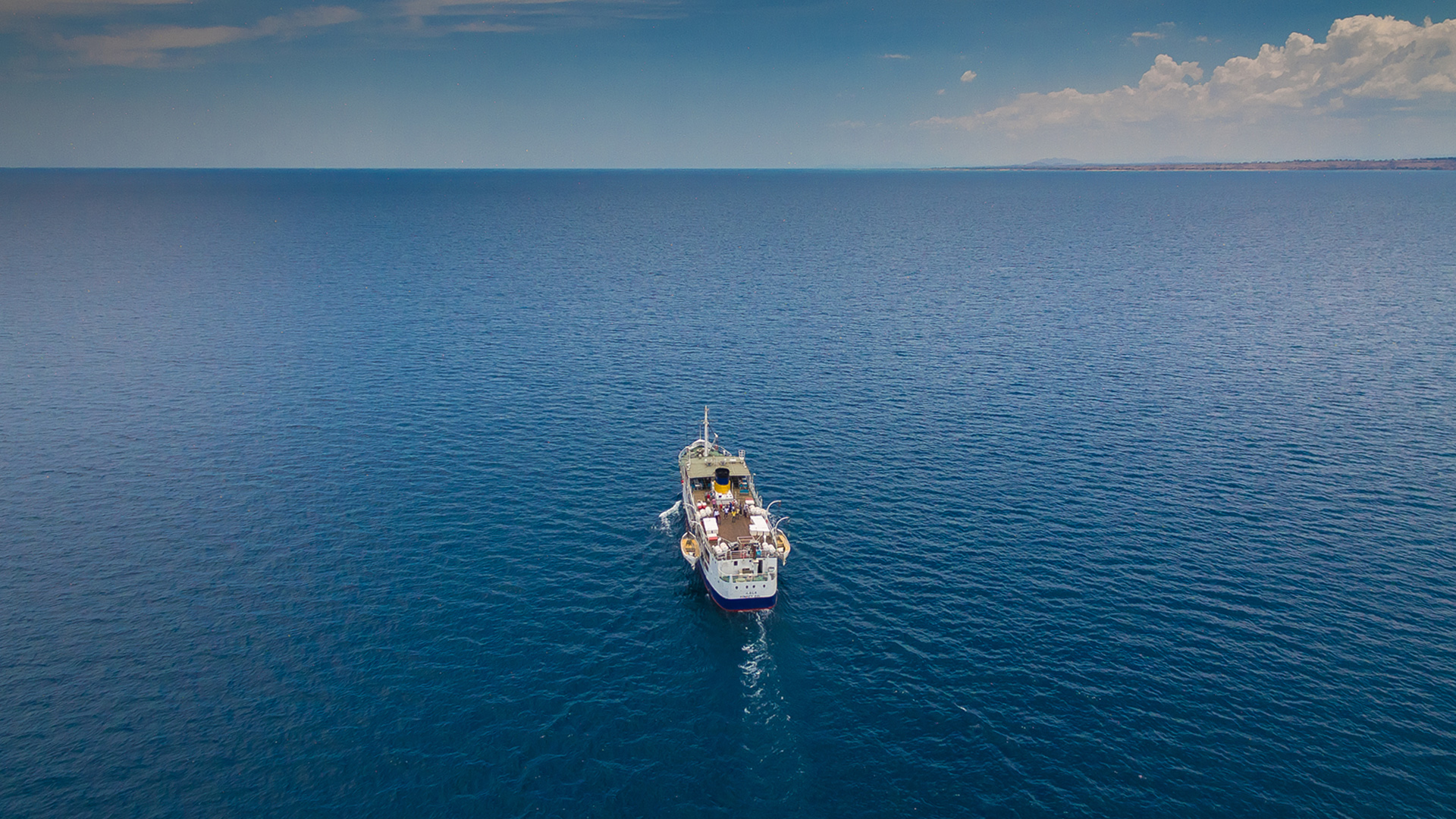 Sailing on the fresh waters of Lake Malawi
She is 52mt long overall, has a gross tonnage of 620 tons and can accommodate up to 365 passengers and 100 tons of cargo. Yarrow Shipbuilders at Scotstoun near Glasgow, Scotland built Ilala for Nyasaland Railways in 1949. Once built,the ship was dismantled and transported It crosses the lake every week (about a 300 mile trip).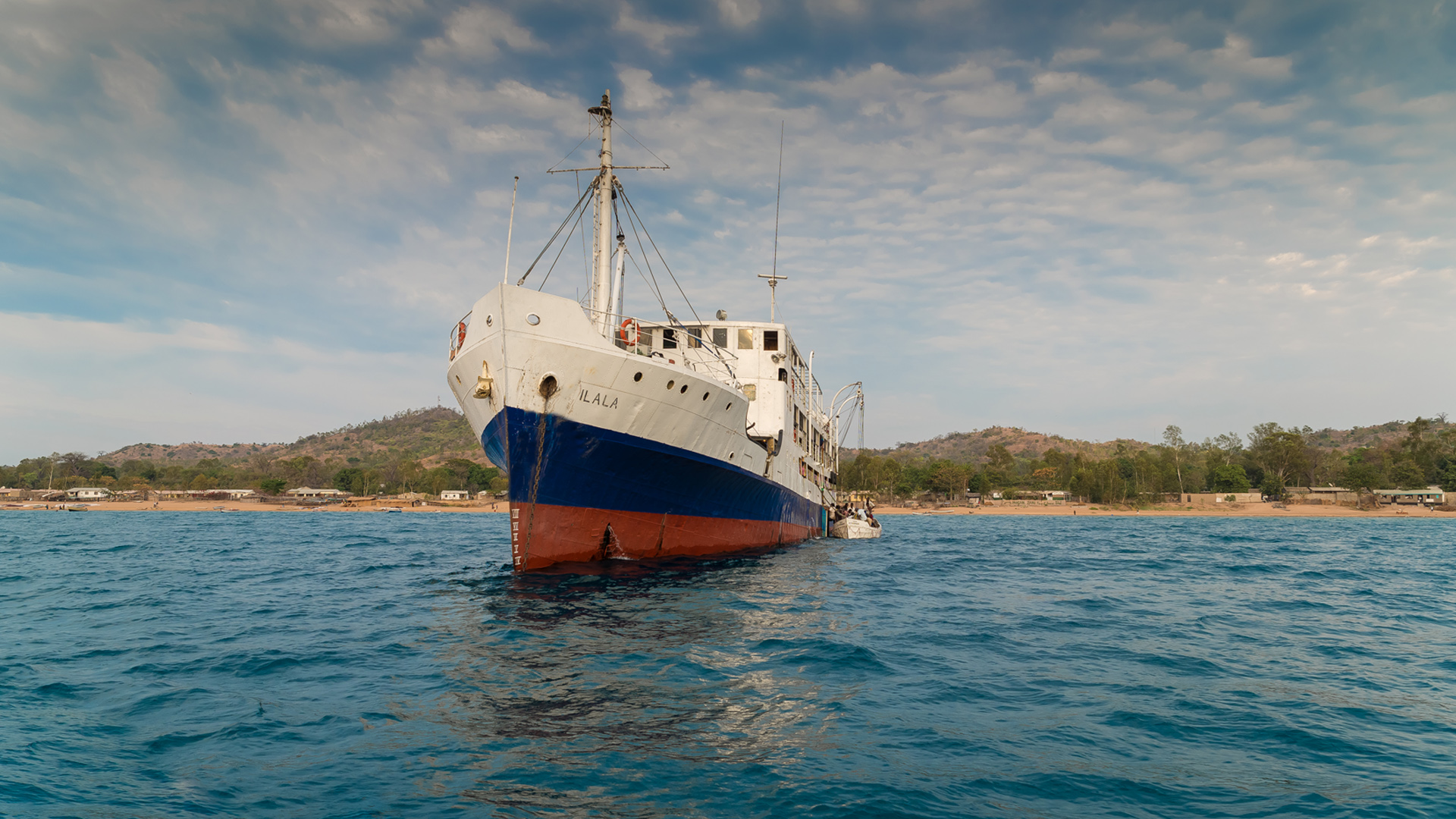 The Ilala docked at Likoma port (The jetty was damaged)
There are 5 double cabins in first class with exclusive use of the top deck. You can get off at any point, or sail the whole route back to the starting point of Monkey Bay (southern lakeshore).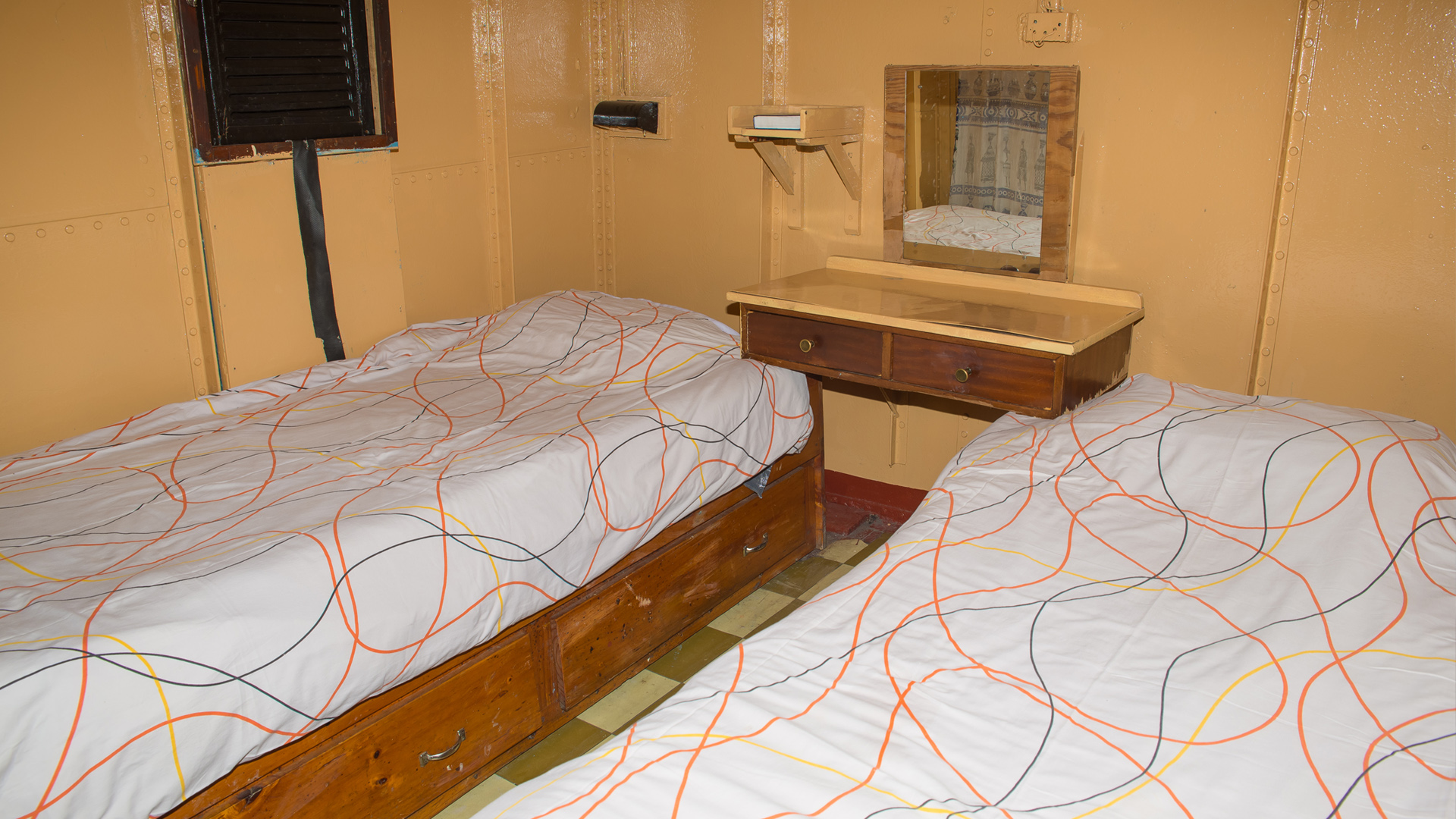 The cabin
This is not a luxury cruise and you'll be sharing the boat with hundreds of passengers and freight, but it's a classic African adventure.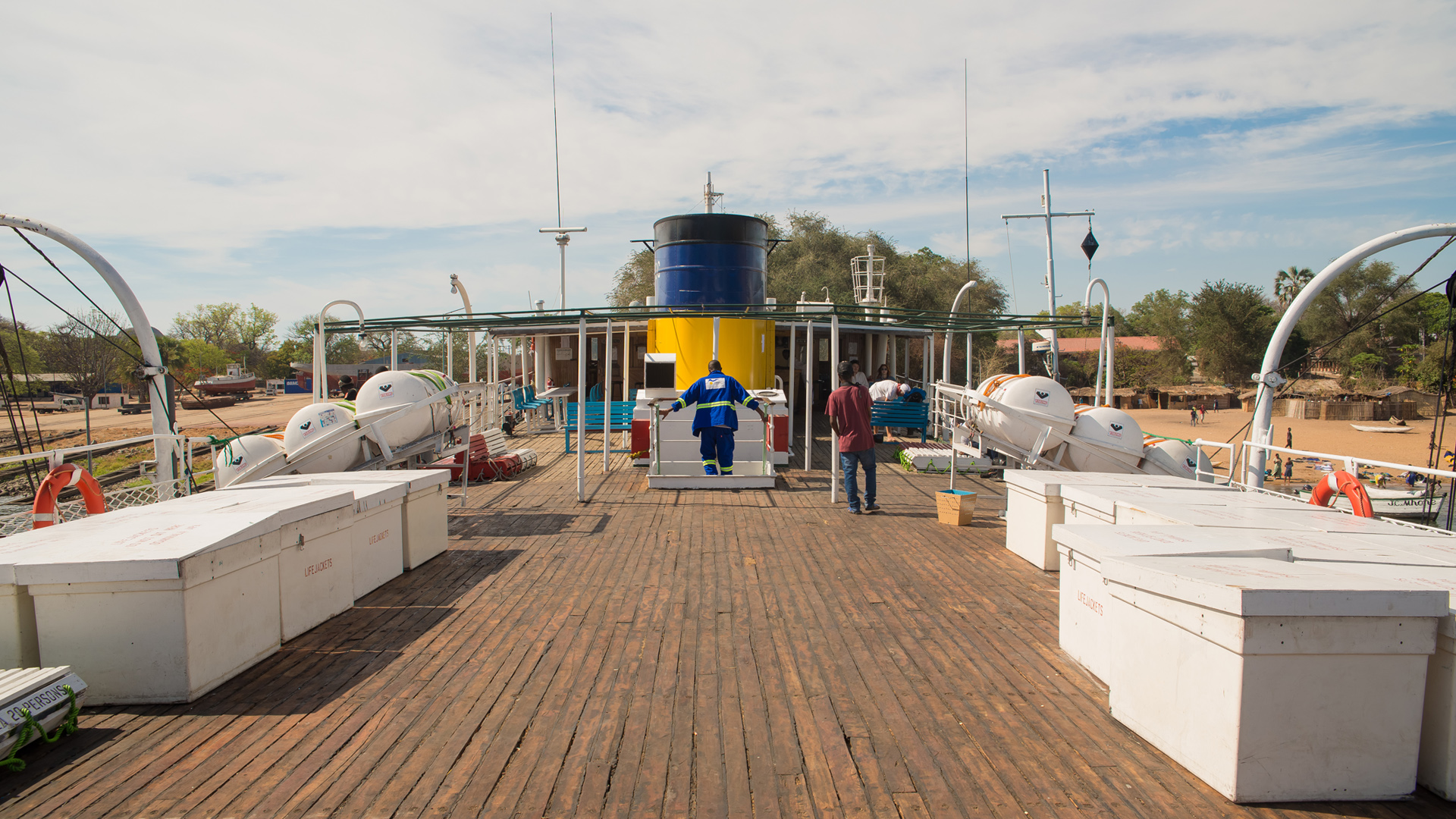 The top deck
Punctuality is not really 100% and breakdowns remain some of the major problems beingfaced.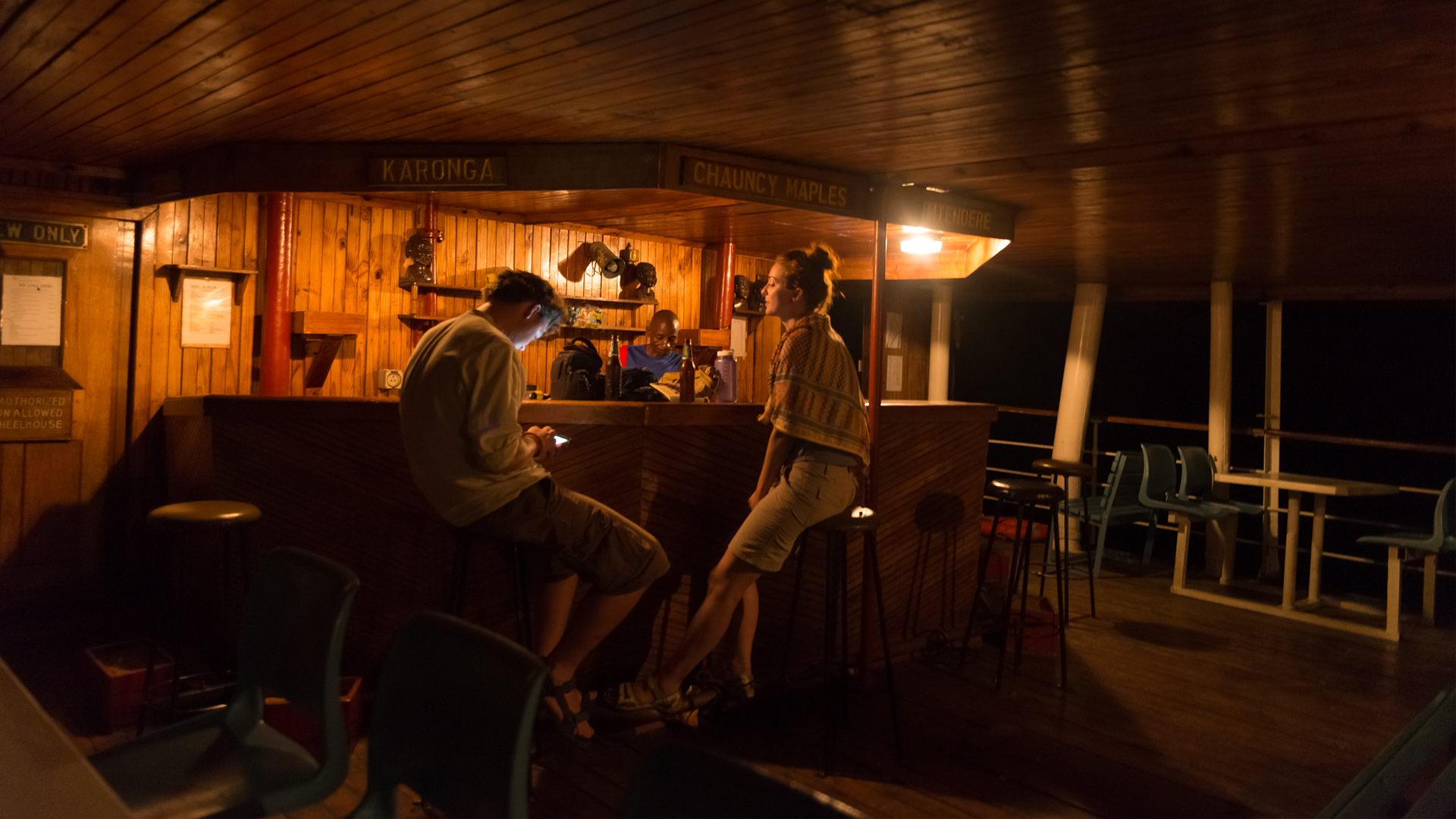 The bar
However, this still remains the most important transport to the people living along the lakeshores of the lake. Each day on board, amid the excited bell ringing, siren shrieks and hooting that seem inseparable from all maritime arrivals and departures, laughing crowds of Malawians line up on the Ilala's deck to disembark, cluttered up with baggage that includes bicycles, cages filled with squawking fowl, sewing machines and even tethered goats. They are ferried ashore in lighters to return an hour or so later crammed with another batch of passengers who quickly settle down in the cramped quarters to cards and singing and sleeping and the preparation of meals in little cooking pots.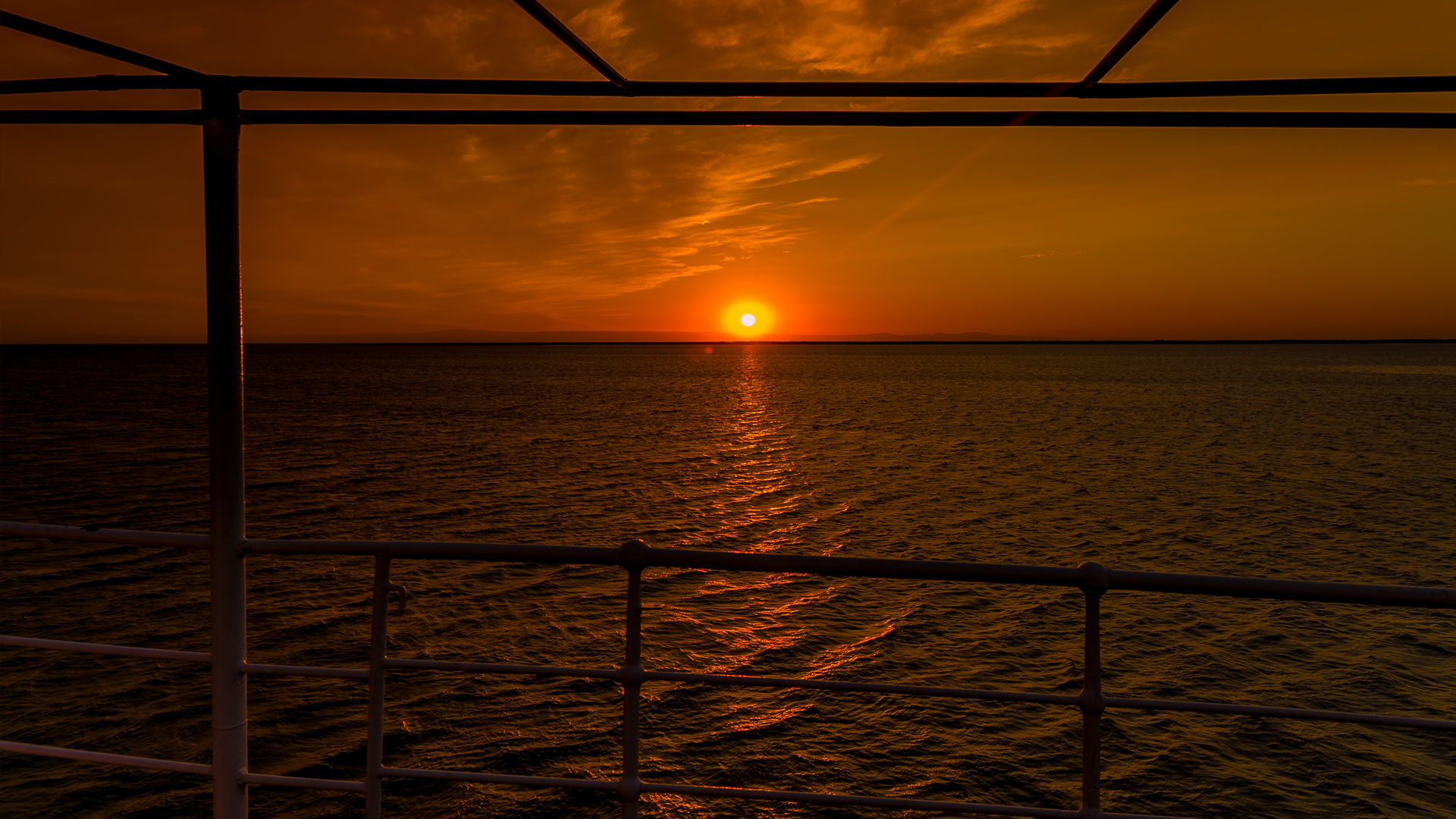 Amazing and beautiful sunrise and sunsets over the Lake Malawi
How to Book: Through a travel operator or buy a ticket at point of departure.
For more details please email:
Mary.Zulu@msc.mw
The Ilala does not always sail to schedule, so be flexible.
Tags