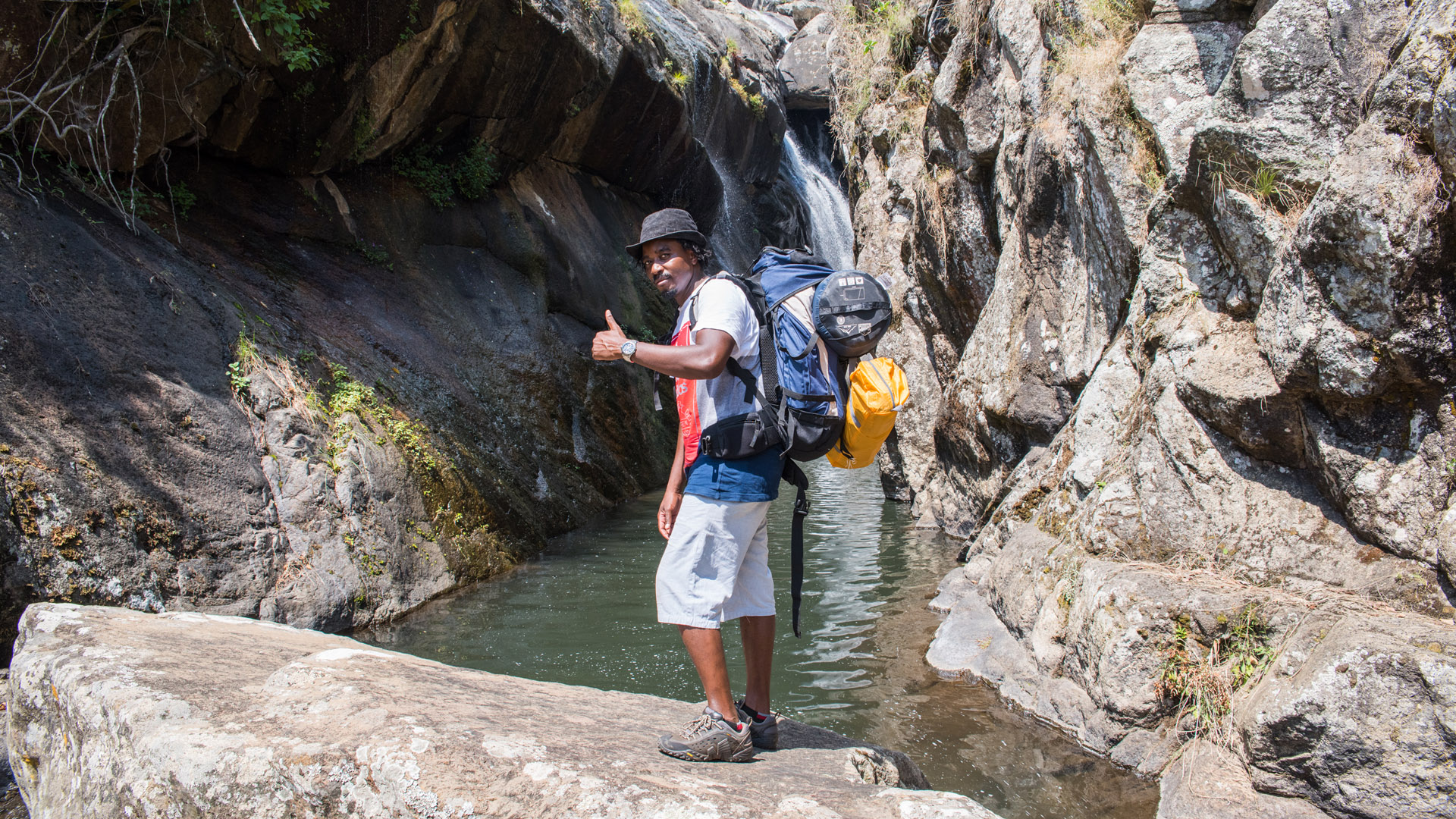 Hiking in Malawi
Mulanje Mountain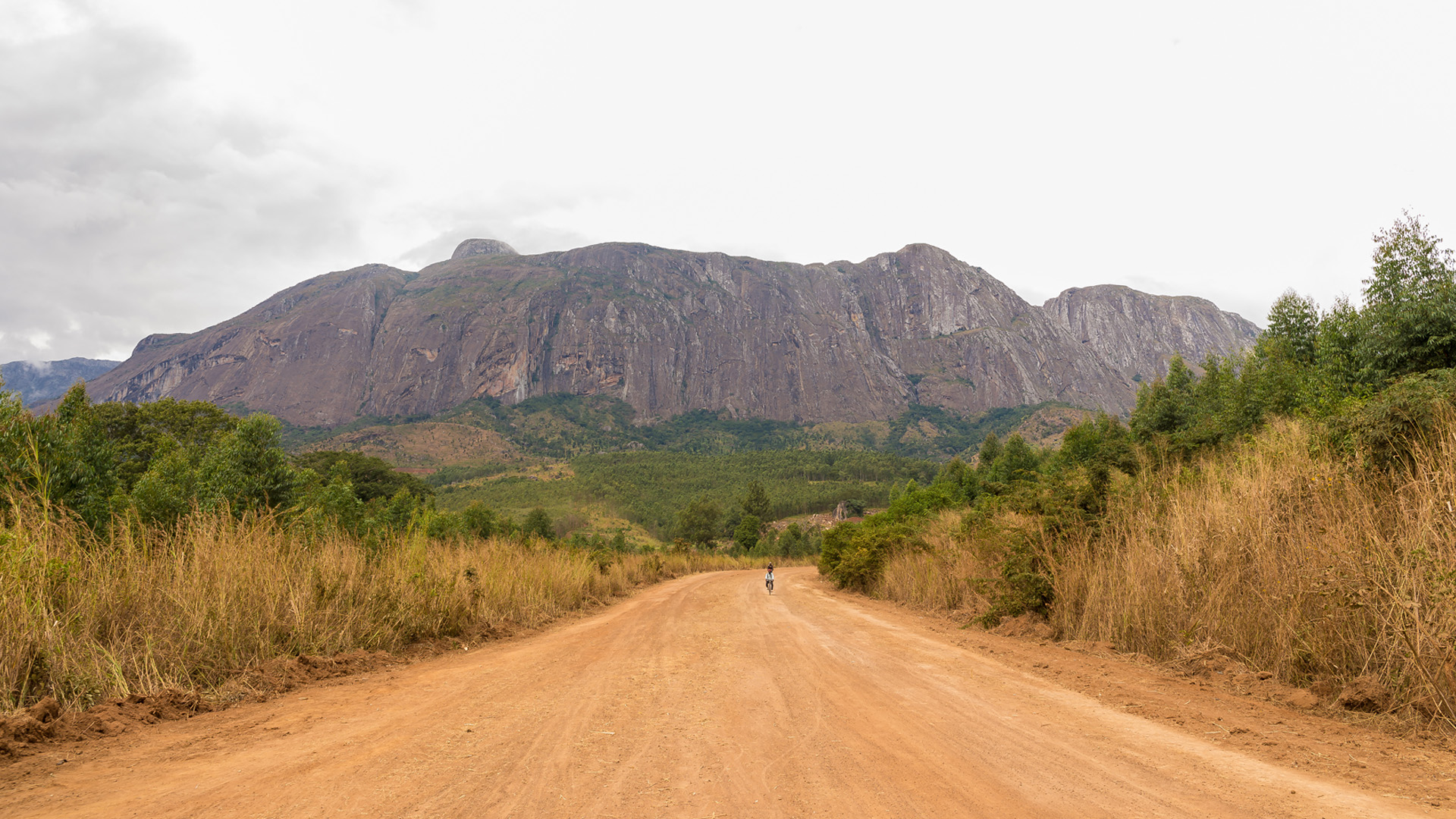 Did you know that Malawi is the home to Central Africa's largest mountain? Yes, Mulanje Mountain is found in the southern region of Malawi, rising from Chiradzulo district and the tea growing areas in Mulanje district. This is an ideal hiking and rock climbing destination. It is actually referred to as the Mulanje Massif, which means a block of rock of the earth's crust bounded by faults and shifted to form peaks of a mountain range.
Much of the Massif consists of rolling grassland at elevations of 1800-2200m, intersected by deep forested ravines. It has many individual peaks reaching heights of over 2500m, including Chambe Peak, the West Face of which is the longest rock climb and the Sapitwa Peak at 3,002m making it the highest point not only on the Massif but in Central Africa as well. Sapitwa peak was first climbed in 1894, and is now the most popular climb on the plateau. It is advisable to go to Sapitwa during the dry season, May to November and only experienced and fit hikers. Hiking on Mulanje without a local guide and porter is incredibly dangerous as the weather can change very quickly, be safe- always hire an accredited local guide.
The Massif has a couple of mountain huts scattered across it. Cooking utensils, blankets, mattresses are provided within the huts and a guard is at all times present. Some basic furniture and a fireplace is also available for use by the hikers. It should be noted that the use of these facilities is not exclusive and that all food, sleeping bags etc. must be carried up the mountain.
For everyone that is staying in Malawi for some time joining the mountain club will be a good idea. That way you will be kept up to date on all good route information as well as information on fees and how to pay the porters. Joining it also allows you to use their cooking facilities stored in the huts as stated earlier on .
There are about six routes for tackling Mount Mulanje. Hikers will need to spend at least 3 nights on the massif to explore enough of it. There are lots of paths linking the huts and peaks and normally it takes between 3 and 6 hours to get between them. What most hikers are advised to do is to leave their supplies at the hut once they arrive and walk out to the peaks or valleys nearby in the afternoons to take in the massif and all its brilliance.
A word of caution, if you want to hike Mulanje you must be reasonably fit.  Rules and regulations must be followed. One important rule is: Never climb/ hike alone. Although most climbs are non-technical and within the scope of any reasonably fit individual, all walking until you reach the plateau is steep and tiring. In spite of the caution above, it is all in all a worthwhile experience.
Zomba Plateau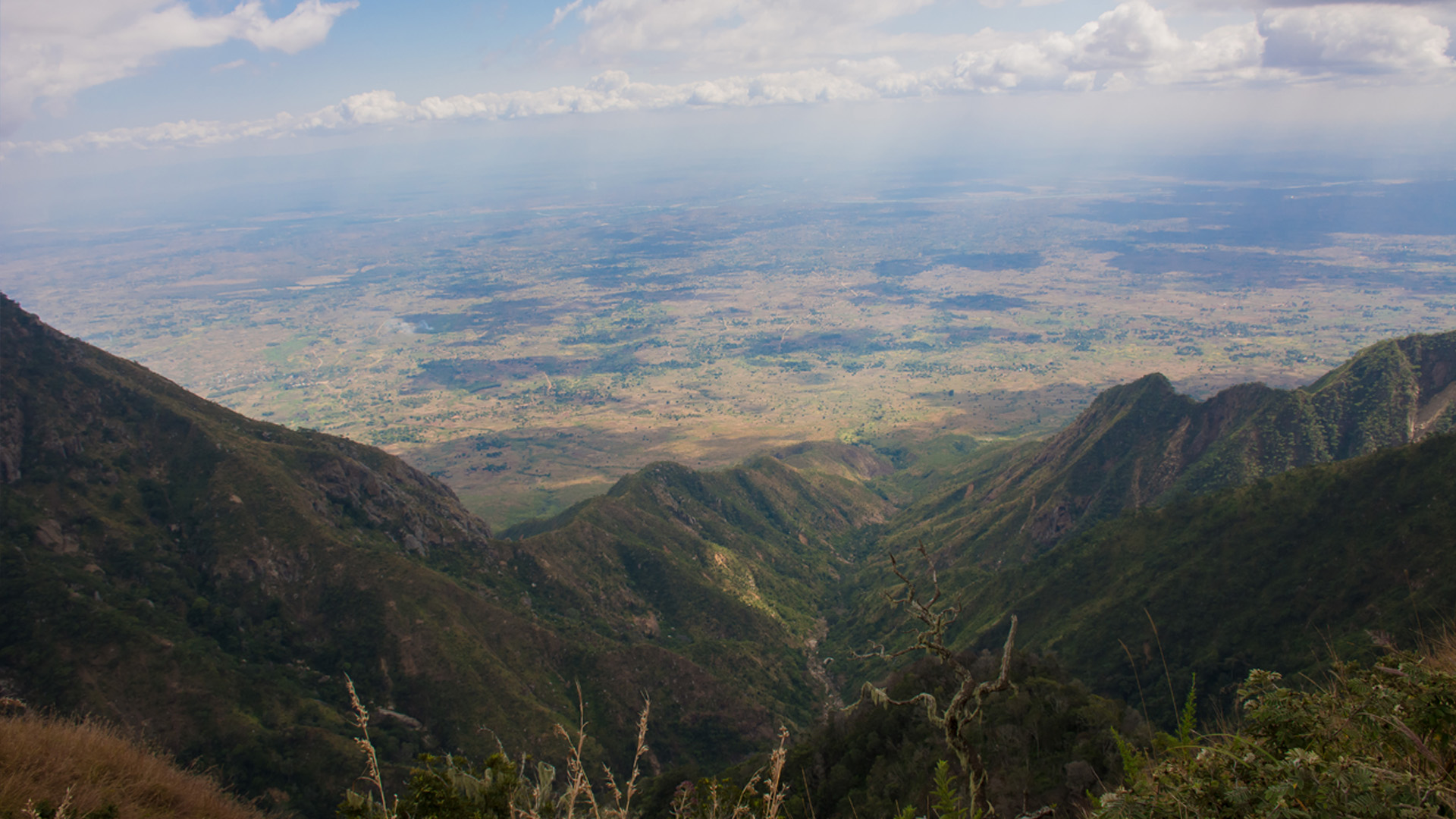 Zomba plateau offers incredible views, waterfalls, dams filled with trout and a lovely respite from the heat.The 900m plateau is located in the lively old capital of Malawi, Zomba.The best way to get up to the plateau is by car or taxi, it's a long steep walk otherwise, and the rewarding hikes are really at the top of the mountain anyway. The nicest place to stay is theSunbird Ku Chawe Inn. Most visitors to Zomba plateau will spend a day or perhaps a couple of nights and enjoy hikes along wooded paths.The gentle slopes of Zomba Plateau offer easy trails up to the summit peak and incredible views over Southern Malawi.
A days hiking at Zomba can be combined with mountain biking and horse riding adventures. Zomba plateau is about an hour's drive from Blantyre city.
Viphya Plateau
The Adventurer: Groups and amateur hikers should head up to the scenic Viphya Plateau. Ideally placed close to Lilongwe, groups can fly in to Malawi and be on their first trail by nightfall. A three-day hike can be booked starting from Luwawa Forest Lodge down to the shores of Lake Malawi. The trails pass through pine plantations, through marsh and scrubland and finish with a refreshing swim in the lake. Camping is set up on route with the perfect end of each day spent round the camp fire with your guides and porters.
Ntchisi Forest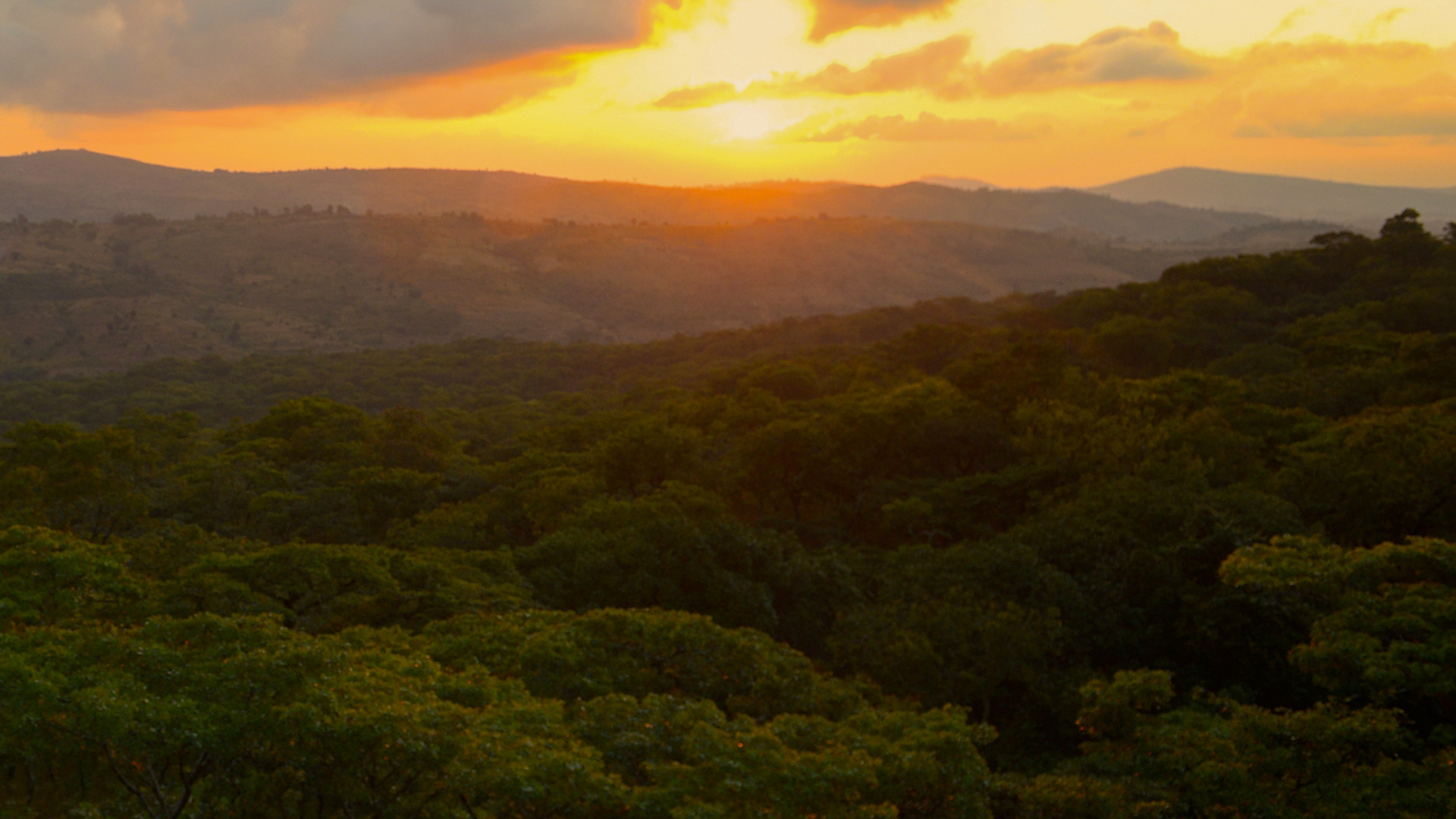 The Cultural Hike: For those wanting a more sedate hiking experience why not combine a walk through one of Malawi's last remaining rainforest with time spent within a rural hillside community. Ntchisi Forest Lodge is the base camp for hikes into Ntchisi Forest and the lodge can also arrange for guests to walk into the local village.
The Cultural Hike: For those wanting a more sedate hiking experience why not combine a walk through one of Malawi's last remaining rainforest with time spent within a rural hillside community. Ntchisi Forest Lodge is the base camp for hikes into Ntchisi Forest and the lodge can also arrange for guests to walk into the local village. Guests can also relax whilst enjoying stunning mountain and Lake Views, experience the warm-hearted hospitality of a part of rural Malawi where tourists are still a rarity, and enjoy relaxing and walking in the beautiful scenery. It is one of the last remaining patches of tropical rainforest in southern Africa, a haven for rare birds, several species of monkeys, hyena, small antelopes, civet, serval cat and many other small species. The rainforest flora, however, is the real highlight of this area of outstanding natural beauty.
Nyika Plateau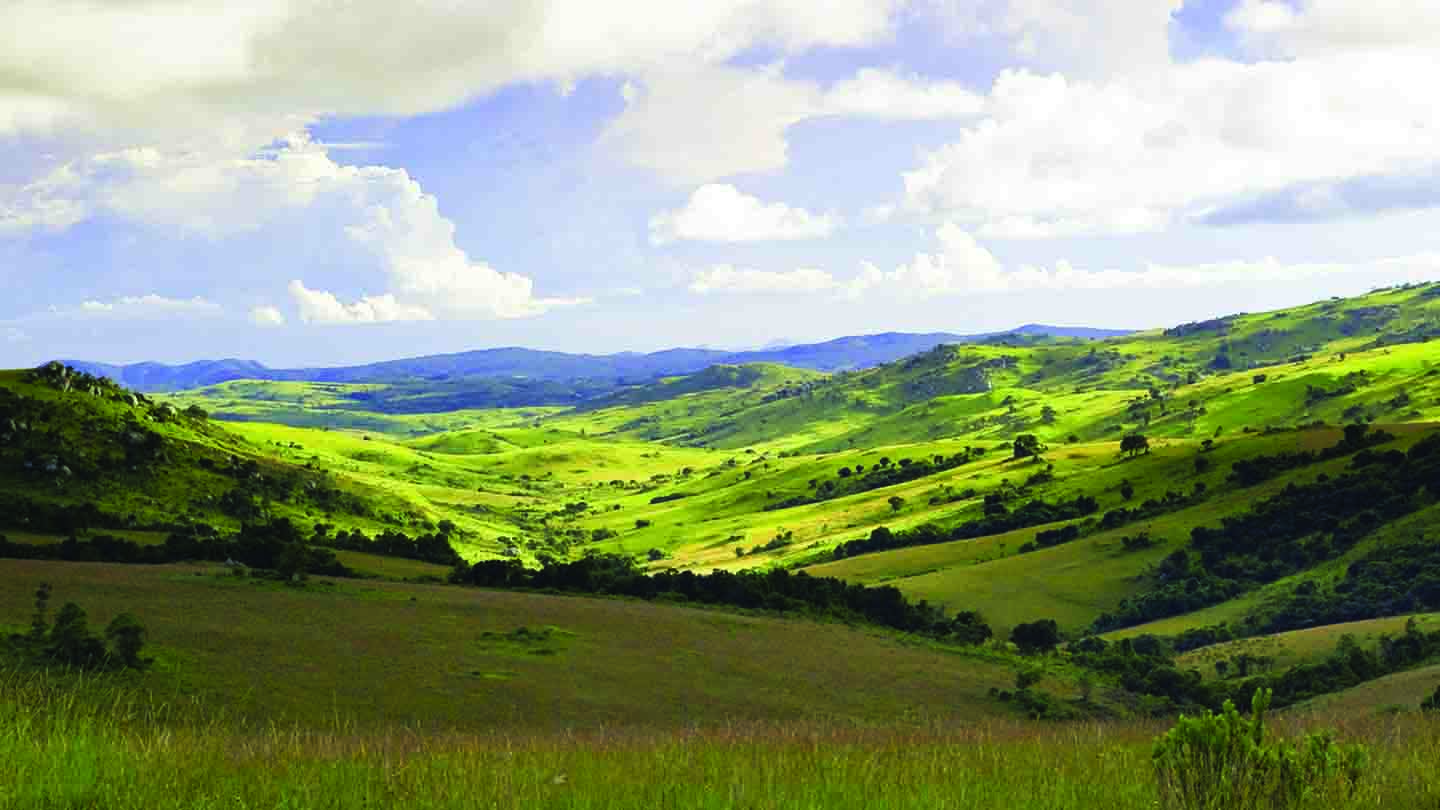 The Nyika plateau which lies in the Northern part of Malawi with a small part extending to the North Eastern region of Zambia is another destination for hiking. The highest point rising to about 2610m above sea level at Nganda peak. Nyika has breathtaking landscapes with lower slopes covered in woodland and rolling grasslands. Just over 50 years ago, Nyika was so unknown to the British (who were in
charge at the time), that they sent explorer Laurens van Der Post to report on it. Laurens turned his mission to this vast escarpment into a best-selling book "Venture to the Interior". He described the beautiful high rolling hills of grasslands dotted with zebra, antelope, orchids and butterflies that make Malawi's largest national park well worth visiting. Chelinda Camp is within for accommodation.
The best time to hike is between September and April when the grasses are covered with colour as the wild flowers in the region are at their most brilliant. The views at this time are therefore at their most breathtaking level. There are also over 200 species of orchid to be found.
Nyika is a wildlife sanctuary and is Malawi's largest National park covering about 3000 square kilometers. The word Nyika means wilderness. It is also known for its wildlife, Burchell's Zebra, endemic butterflies, chameleons and many types of birds can be seen.
Some ancient rock paintings have been found at Fingira Cave in the southern part of the plateau with the area never being properly settled or colonised. However, the first European explorers came here in 1894 along with the Scottish missionaries; their station at Livingstonia is still a thriving centre now and makes a fascinating stop. Hiking trails over a few days can actually be linked from Nyika to Livingstonia.
©2014 Travel Malawi Guide. All rights reserved
Tags