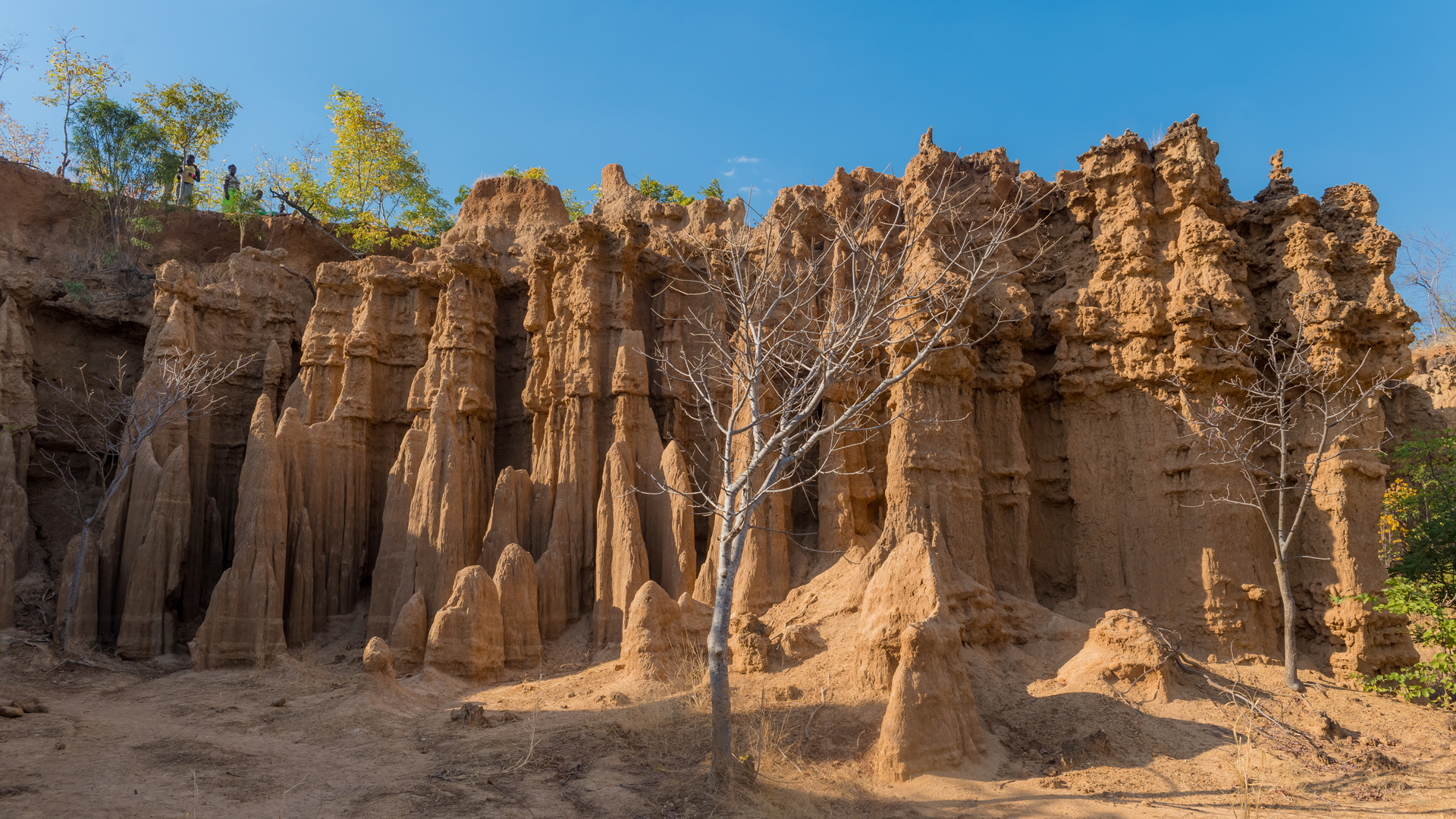 Malape Pillars
Malape Pillars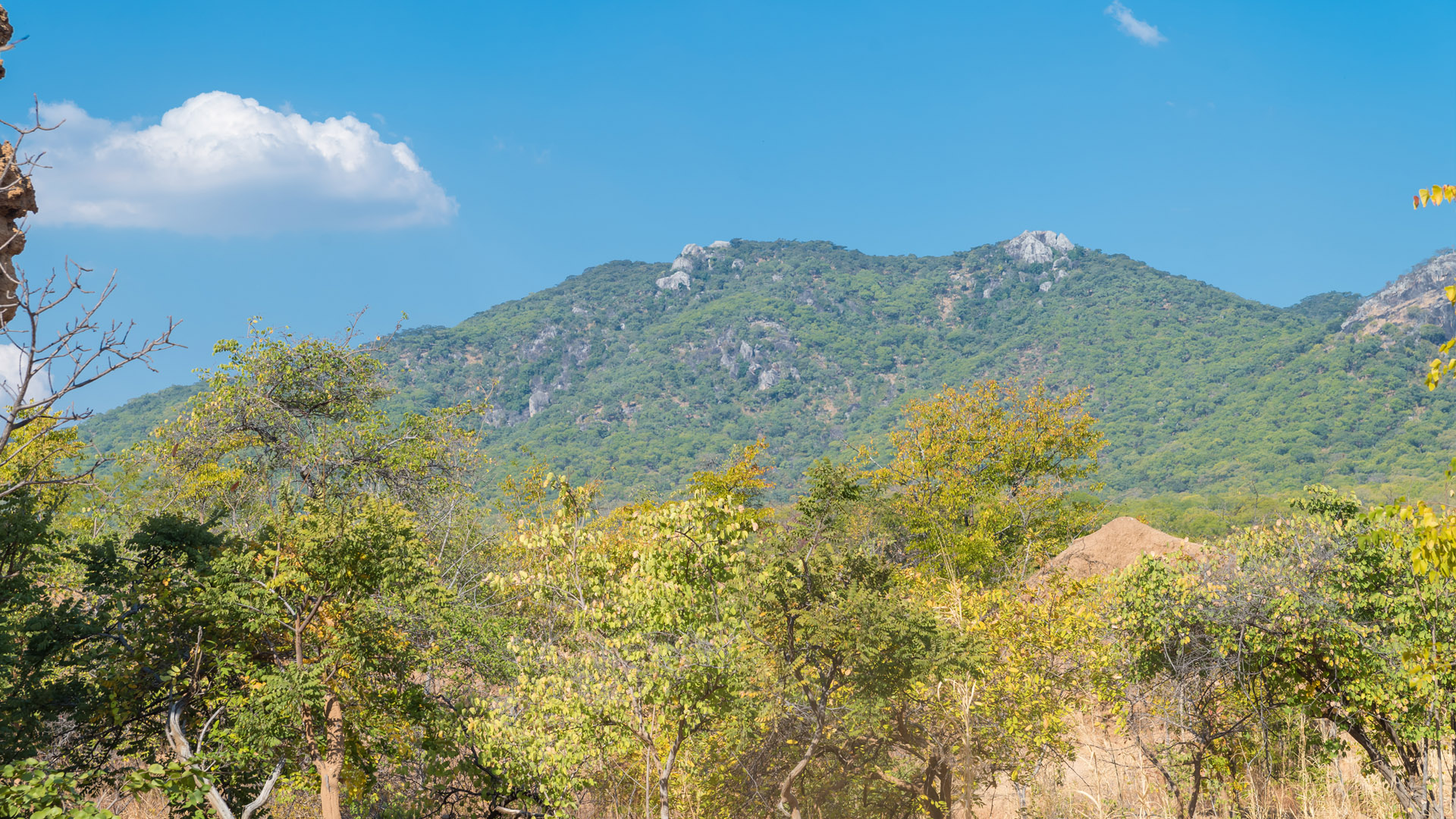 Malape Pillars may not be as well-known as Mount Mulanje or Lake Malawi but these mysterious sandstone formations nesting deep in the the trees at the foot of the verdantly-forested Chikala Hills (reason others call them Chikala pillars, though the locals do not agree). This is in Machinga District.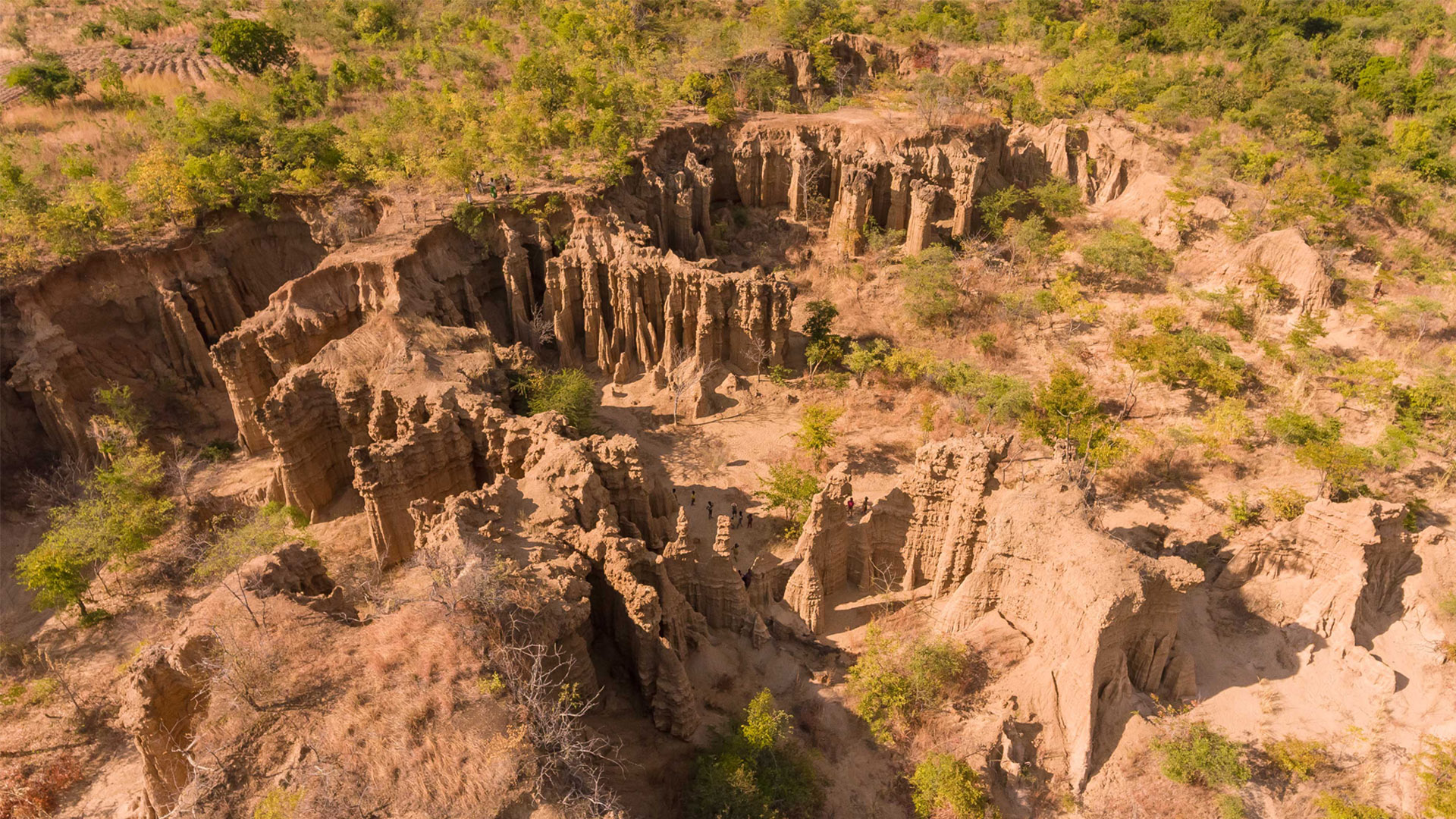 The 'pillars' form due to puddles of crystals which protect the columns of grit underneath as the rains erode the surrounding unprotected areas. As the sides of the canyon erode and the crystal blocks tumble off, beautifully sculpted pinnacles remain.
Over a hundred years ago a German nobleman lived here with only his pet ravens for company.
In the early 20th century, things were different and Hans Coudenhove recorded them in his book 'My African Neighbours' published in 1925
The younger son of a titled German family, university-educated and familiar with the Berlin and Vienna court circles, he travelled to Africa in 1896 at 35 and left only once, briefly in 1898.
He never saw a plane, attended theatre only once in 26 years and eschewed a bed, preferring to sleep in a deck-chair. For five years he did not eat a meal with another human and went for months on end without seeing his fellow Europeans. But he 'never missed a single one' of the joys and comforts of European society. Even in Coudenhove's day at Chikala he noted the problem of 'deforestation which is now progressing with inexorable regularity, to procure space for plantations'.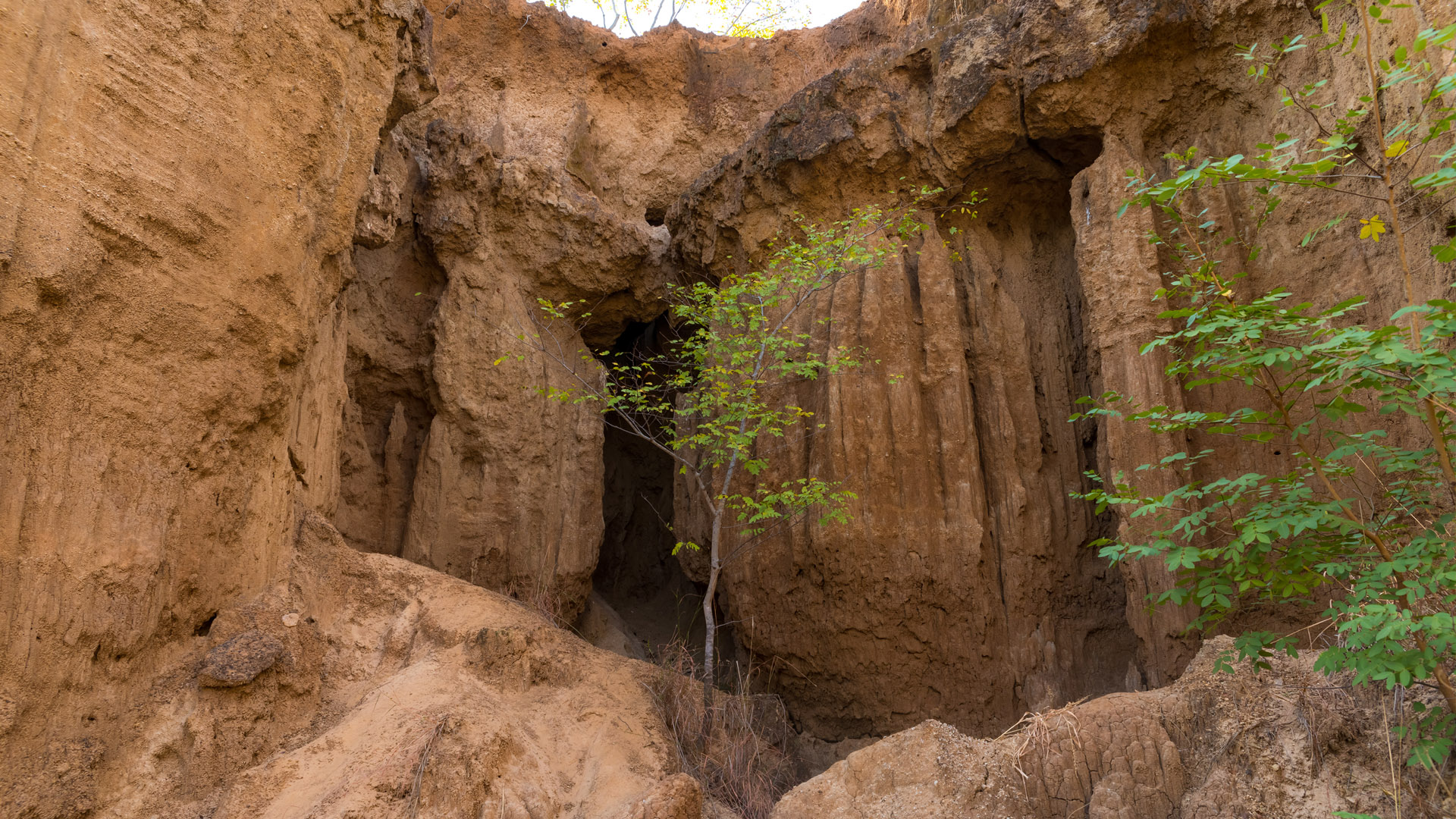 He lived here for over six months in a house previously uninhabited for almost 10 years, 20 miles from the 'nearest whites' and the nearest Yao village some distance away. The house was brick, with a corrugated iron roof, verandah and bow windows, and previously housed a tax collector. Only the beautiful fireplace of carved cedar remained intact, though rose bushes still flourished in front of the verandah and the grove of mango trees behind the house remained. 
It was 2000 ft above the plain and surrounded on three sides by an 'Amphitheatre of hills', which form part of the Chikala Range. There he enjoyed the company of his two pet ravens, Grip and Nevermore, with whom he formed 'a solid friendship'. Regularly in February when the maize was ripening, he saw a couple of lions cross the hills from the north to hunt wild pig which leave the forests to feed in the fields.  Though lions no longer inhabit the area, there is beautiful scenery and flora to enjoy en- route.
Our Travel Malawi Guide team have visited these pillars a number of times and are now happy that many people people and tourists have also enjoyed a trip to see these amazing formations. Our efforts have also seen trees grown around them to avoid them being washed away.
How to get to them:
There are two ways to get to the pillars. If you are using a 4 x 4 vehicle, this would be an option for you.
Turn by the prominent 'Wetlands' sign at Malosa township and head towards the Forestry offices or the Army base.  About 15 minutes down the dirt road the road branches left at a strong right bend by a village centre. The track passes through villages and then bluegum plantations to the Forestry Station. From here there is a clear left fork leading to the Malawi army post, where visitors are able to arrange safe parking for their vehicles.
The walk descends through beautiful Brachystegia forest to a shallow stream, which has to be waded, before passing through former forest areas cleared for cultivation to reach the pillars.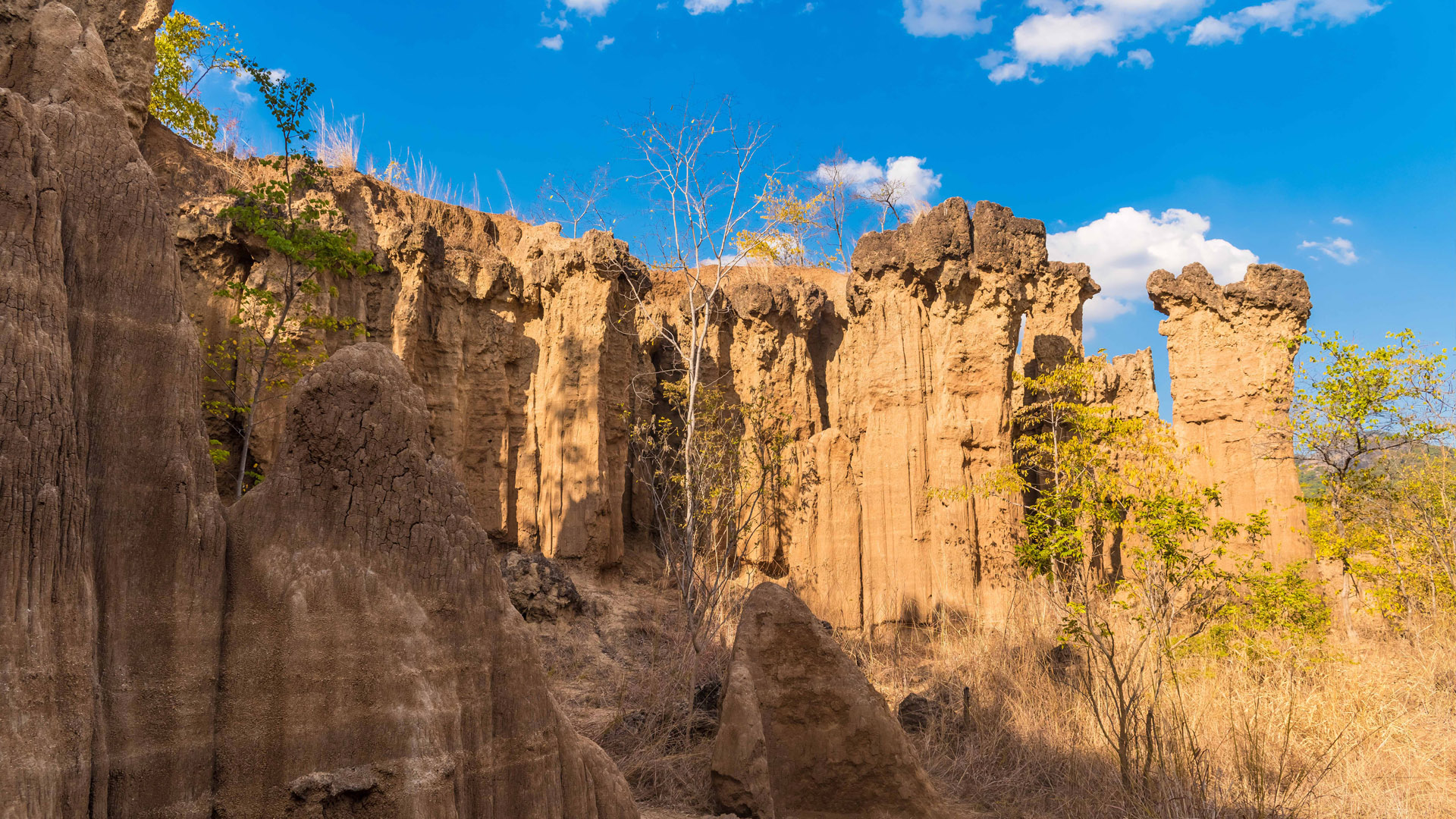 It's a bit of a scramble down. And a bit of scouting around the 'canyon area' pays dividends. There are several shady 'chapels' within the area to examine and inspire.
This would be the best route for all using smaller vehicles:
Branch off from Liwonde, taking the Ntaja road. Travel about 12km towards Ntaja, passing Chinguni trading, till you get to the next trading called Mpotola. When you get to Mpotola trading, you will drive less than two minutes and you will cross a bridge. Soon after crossing the bridge, you will see one beautiful tree on the right. Please turn after the brick made sign on the right (though damaged)
That turn should take you to Mgawo village. That road leads you into a lovely small village with ever friendly locals. You will cross a small river. During the summer, it dries up and you easily drive over it but when it's raining, there is no option but to either take a chance and cross over the wooden bridge or use a bicycle.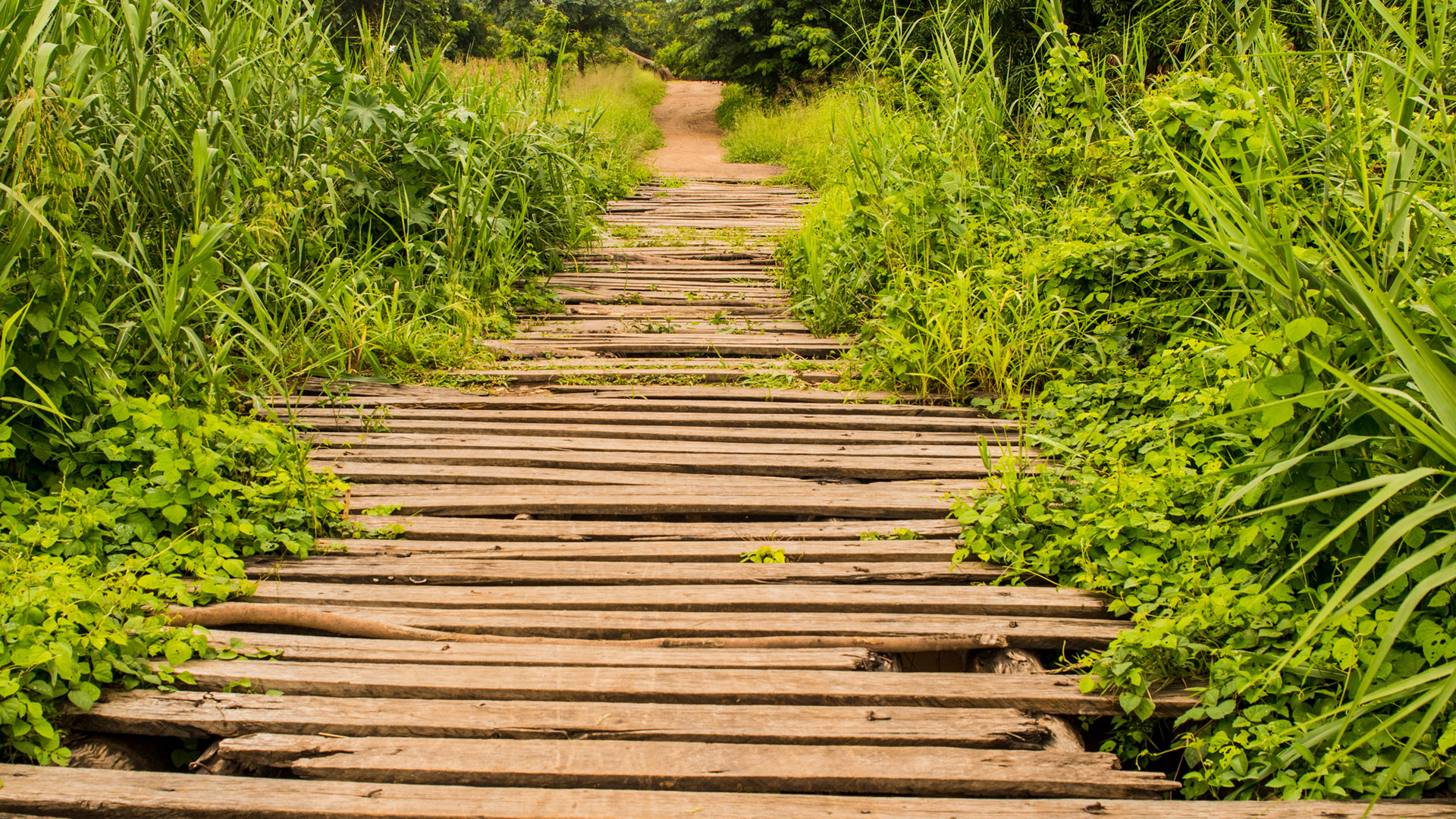 Our team have gone there on different seasons and we did not mind using the bicycles, it was all part of the adventure.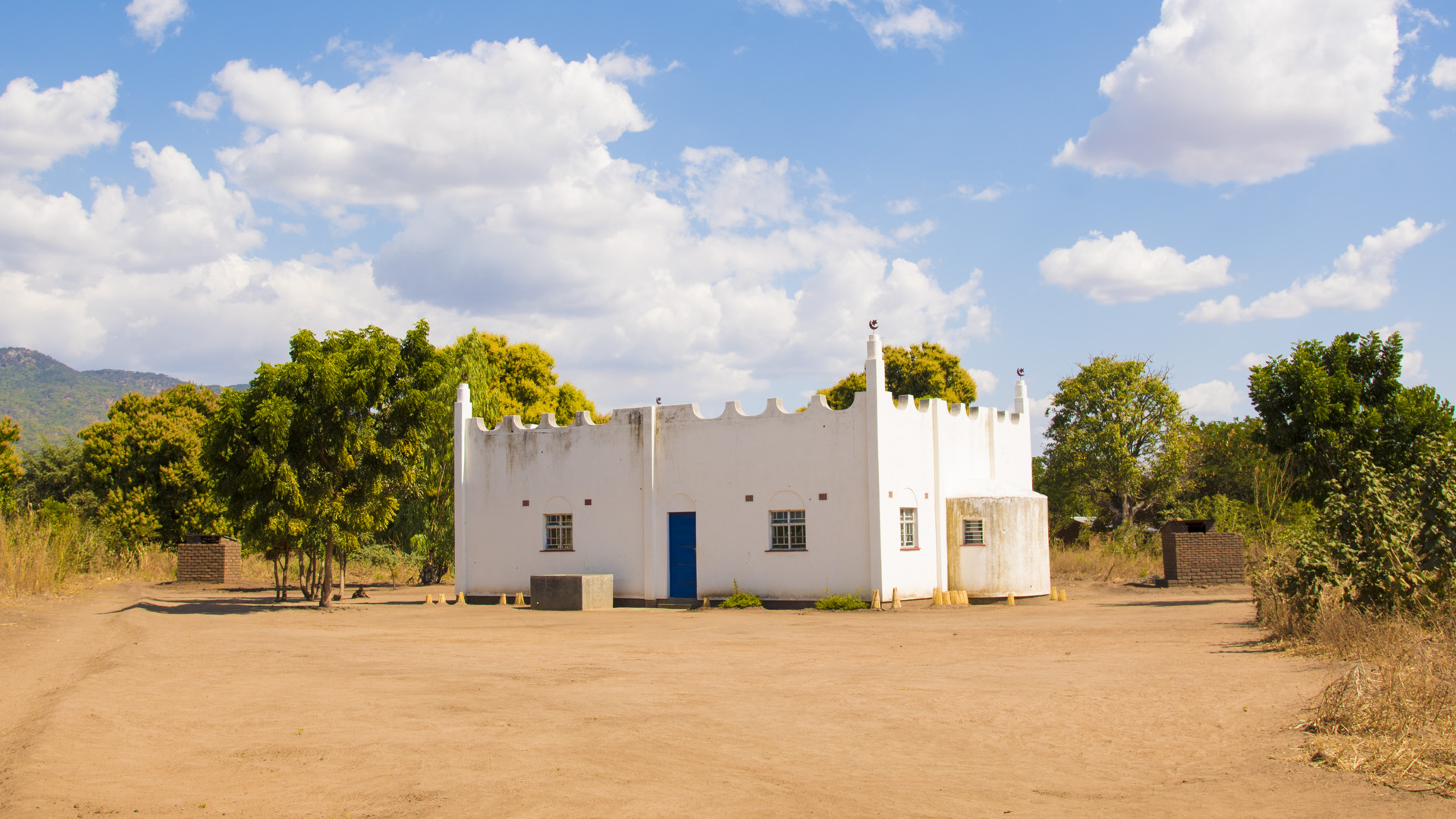 After successfully crossing the stream, you will find a mosque – that's when you will know you are on the right direction.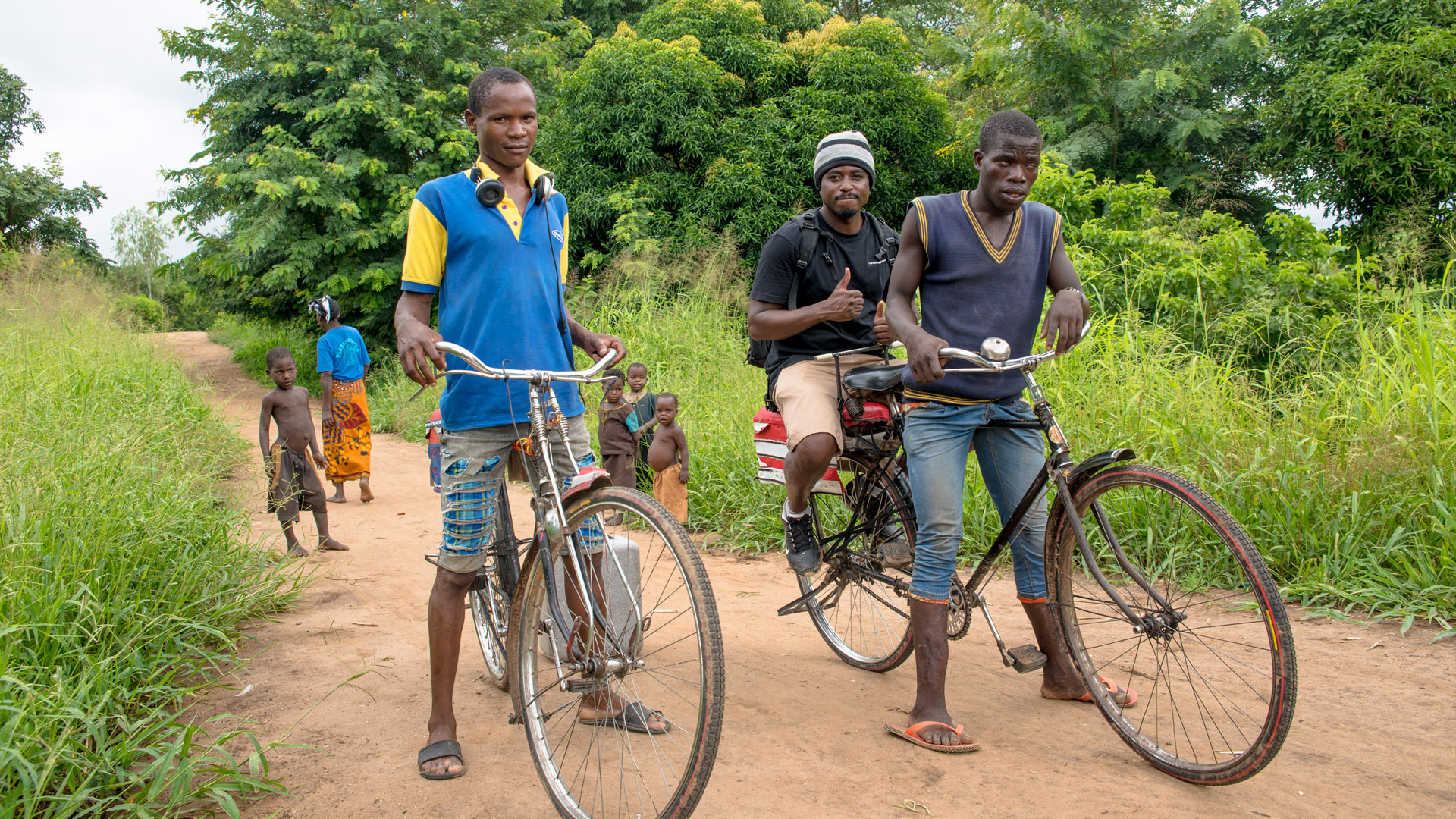 You will get to a T-junction, keep right and then ask for Lilomba village, Group headman Chindenga. It is easy and you will be directed to the chief's house where you will safely park your car and be assisted from there.
It is a short walking distance to the pillars from the house. You will kindly be asked to sign in the visitor's book before you leave.
It is always nice to get something for the chief, though not a must. In recent times we have heard that there is a small fee you pay (Less than MK 3,500.00)
Please Note:
During the rainy season it is difficult to cross that river/ stream and recommend to arrange for bicycles at the trading centre to follow you close to Msambuzi river and bridge.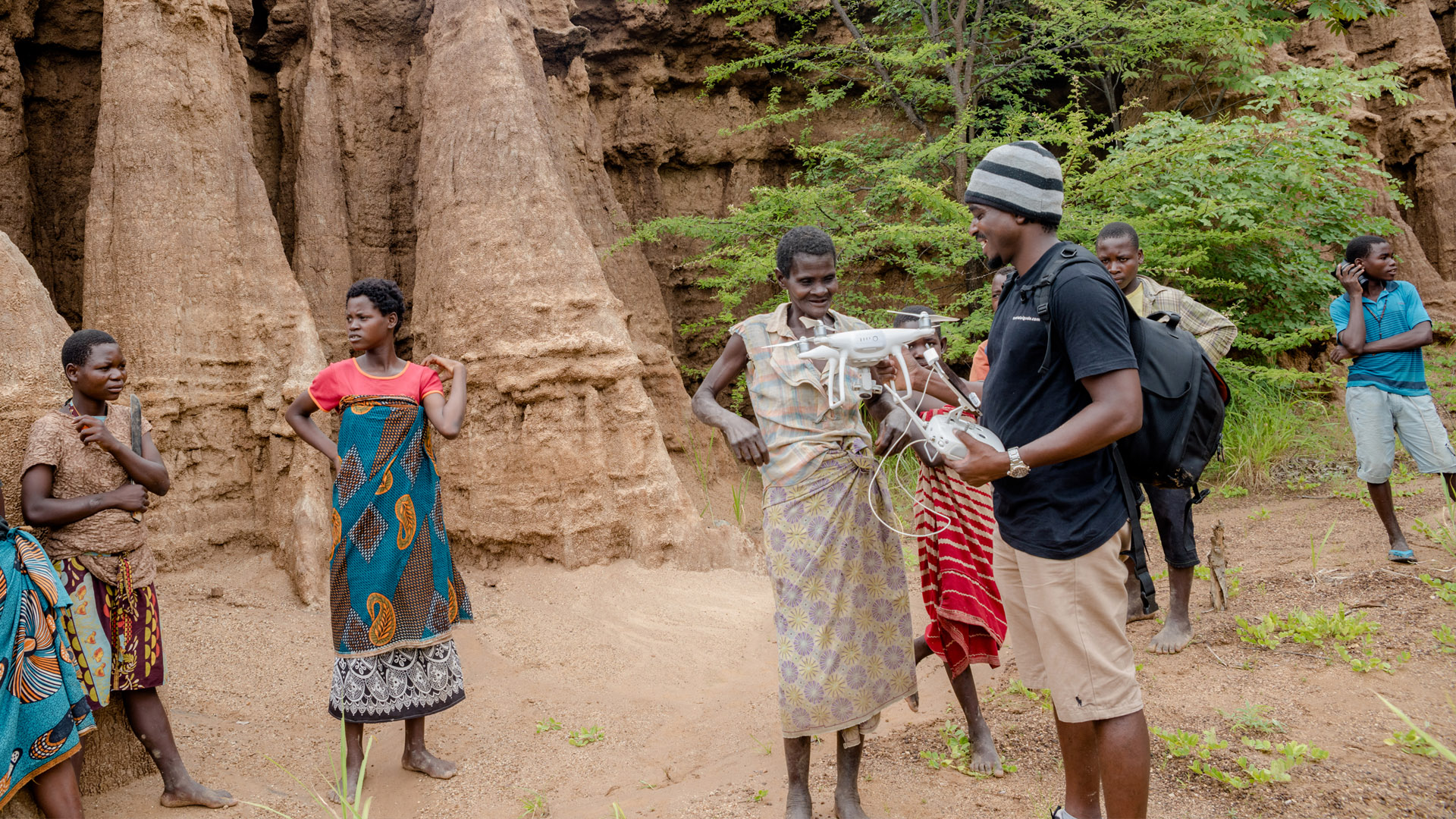 If you have any problems getting to them please get in touch with our team for assistance.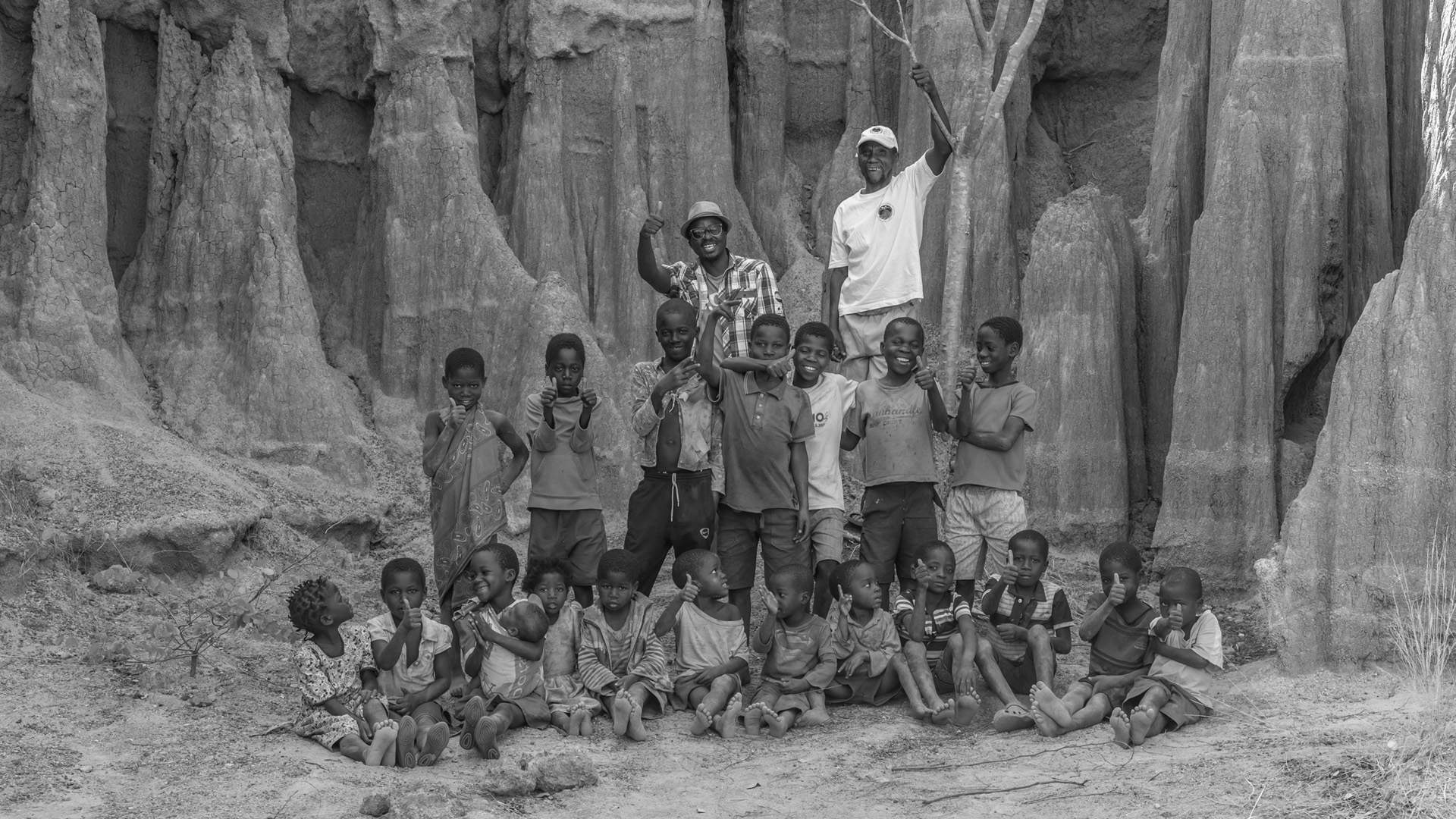 Visit Malawi, Explore Malawi with the Travel Malawi Guide Team.
©2019 Travel Malawi Guide. All rights reserved
Tags